Meal delivery service in Miami is wholesome, and supportable to those who did rather order online or prefer to cook themselves and need to adjust in a budget or a certain calorie count. There are so many chefs available that can make the best local dishes with versatile tastes. Michael Borek farms located in south Miami Dade sell eggs, tomatoes, herbs, lettuces, vegetables, and three prepared produce boxes with a variety of produce. The small box includes serving one to two people, medium serving two to three people, and large serving three to five people. So let's check Best Meal Preparation Services in Miami.
Best Meal prep services in Miami include a famous online marketplace known as jetfuelmeals.com that also has one of the best meal delivery services in town. 
Best Weekly Meal Prep Plans
Their nutritionist breaks down and counts calories for their customer, they are offering their customers three different packages based on their goal for any type of fitness condition from Beginner to Professional.
Weight loss- 900calories per three meal
Balanced-1400calorie per three meal
Athletics-1800calorie per three meal
They know that every person is unique with different requirements, which is why they created a custom menu to build customer's diets. They provide 700+ meal combinations and have become the number one custom meal provider in South Miami.
Best Meal Preparation Services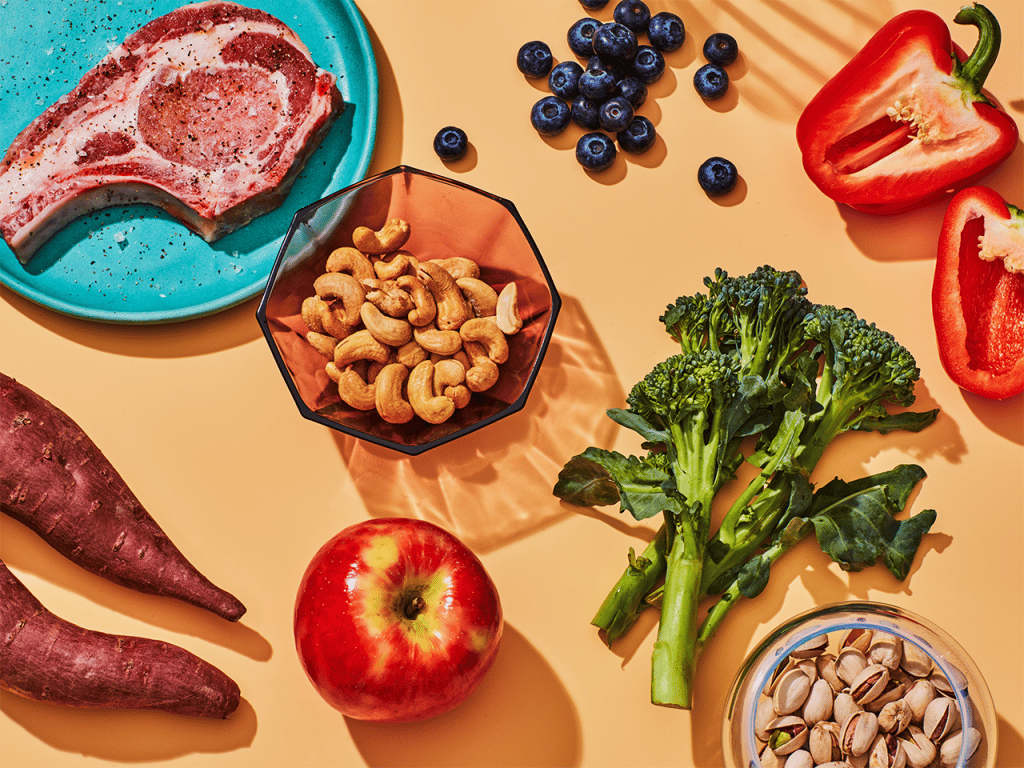 1. Jetfuelmeasls Delivery Service
JetfuelMeals is one of the very popular meal delivery services in Miami. They have a vast number of meal delivery plans for the best price. They have a meal prep service, Athlete diet plan, Kids diet plan, and Immunity booster delivery as well. Jetfuelmeals delivers the freshest and well-cooked food to their customers on daily basis. With over 100+ reviews on their Google business page, their quality stands out from the competitors in this area.
Trustable quality and faster delivery is their expertise, over the years they have added a variety of plans and customizable meal delivery options for customers. So they are in the top meal preparation services in the Miami area you should try.
Also, Customers can choose the size of their favorite protein, carbs, and vegetables for each meal with a high quality of product ingredients. All products come lean, with no preservatives, GMO, or antibiotics. Also, the customer can buy each ingredient by the pound. For vegetarian lovers, Miami restaurant management created a custom vegetarian option.
Jet fuel meals Signature menu:
There are so many countries that have their own Athletics Fit signature meals that are well suited according to their cultures and traditions and have the exact value of required nutrition. The customers should taste different flavors of Mediterranean, Italian, and many other classic dishes without any hesitation because most of the time all these dishes have the appropriate amount of biomolecules like proteins, carbs as well as necessary fibers.  
Best meal prep services in Miami are available at jetfuelmeals.com as their meal delivery services are among the best restaurants.
They believe a healthy lifestyle starts from a young age, which is why they have built options for kids to make parenthood way easier.
2. Fresh meal prep service
In the Miami area, restaurant's fresh food is easily available. Whenever you visit a Miami area restaurant or place an order for your favorite food you always get freshly cooked food neither frozen food nor pre-cooked food you get. The food you get is always freshly cooked.
Chef warehouses usually reserved for restaurant chefs are now open to the public and selling bulk portions of chicken, cuts of beef, sausages, fish, a large variety of fruit, vegetables, and dairy products, loaves of bread and baked goods, and household items. Some shops located in Miami areas are also taking online orders for fresh produce, cheese, and limited dairy and eggs.
3. Sun Basket       
In Miami restaurants every week 18plus dishes change. There is always fresh food available and 50plus dishes are available at the spot. There are three types of chefs available at any restaurant in Miami: one is the chef which cooks food or prepares food and another is the chef who prepares or decorates the food with vegetables, fruits, and salads and the other is the type who serves the food to customers.
Mercato is also an online company selling items from local shops in Miami like sausages, meat and bone, babe's meat, and counter.
Indo-American store including meats and chicken, pantry items and produce dairy items and cheese.
4. Fresh and easy
Pre-made items are also available like grilling or for cooking on coals. Their batter is also marinated before for the high quality of taste. If you want Miami's food delivered to your house you can also have it because they also deliver chicken, meat, fish, and seafood in 10to 20pound sizes so if you have an additional larder freezer or refrigerator for storage it might be a good option.
5. Blue Apron
Fresh and sustainable food is always available in Miami's restaurants. There are 23plus dishes that change every week you can skip, change, or cancel your order any time before reaching you.
There is no restriction in adding, changing, skipping, or canceling your order before it is placed but if the order is placed now that is your order and you have to complete it
And after it, you can place your order and can enjoy the delicious meal. The order you place is always on time. You can get your order in 10 to 15 minutes after placing an order.
Miami purveyors sell high-quality meat and poultry including beef, poultry pork, meat, lamb, Zealand exotics.
Prime line direct is a good alternative to the traditional grocery with a large selection of pantry items, cheese, and dairy, oils, and a spoonful of vinegar, bakery items, meats, seafood, beverages, and desserts.
6. Purple carrot
Vegan, gluten-free, and high proteinaceous foods are available and for the people who are on a diet, foods are also available for the diet patients. You can choose 40 plus nutritious foods and feel-good meals. One of the Best Meal Preparation Services in miami area.
Our chef-prepared meals are good to order using the freshest ingredients.
Your meals are delivered in an illustrated bag directly to your door.
''Our primary goal is to provide healthy meals so you can achieve the best health of your life.''
Chef-prepared healthy meals delivered fresh to you. They are using high-quality, locally-sourced ingredients to prepare customer's meals neatly and cleanly. For customer satisfaction, their menu changes weekly for the sake of variety. They are constantly researching and experimenting to be able to bring the most enjoyable meal plan and provide the best result for the sake of customer's love and regularity.