Jet Fuel Meals is the #1 Meal Plan Delivery Service in Miami for over the last 4 years. We offer a variety of different meal plans to fit any health goal you are trying to achieve. From weight loss to plant base to an athletic weight gain meal plan, we have it all!
Jet Fuel Meals is a local miami meal prep service. For this reason, all of our produce and meats are sourced locally and our meals are never frozen. We conveniently deliver right to your doorstep every Monday, Wednesday and Friday by 6 AM so you will have your meals first thing in the morning when you wake up.
Looking To Sign Up for a Healthy Meal Prep Delivery in Miami?
Feel free to message us with any questions and someone from our customer service team will be glad to assist you.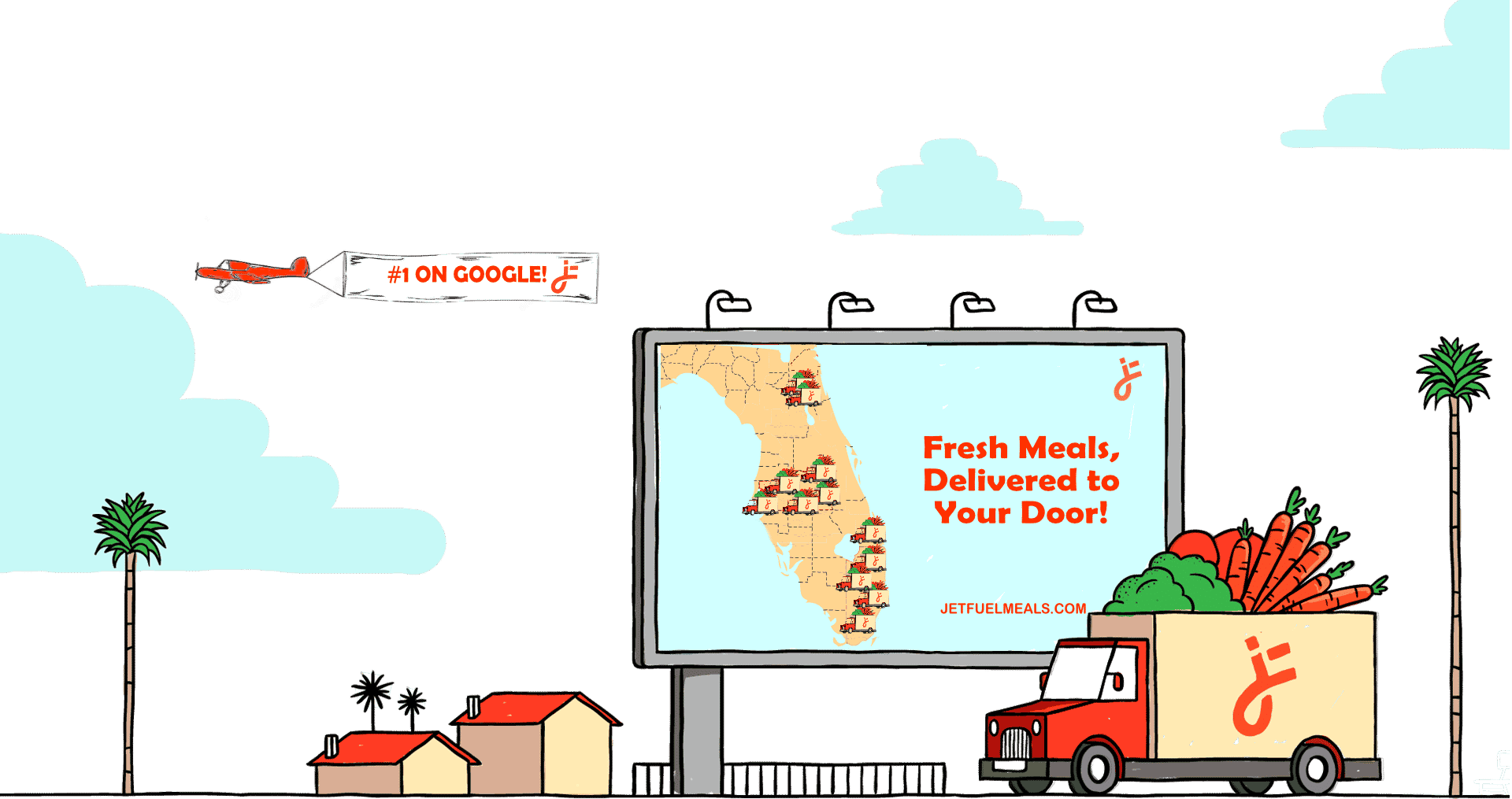 Meal Prep Delivery Service in Miami
Jet Fuel Meals delivers fresh meal plans to everyone that lives in the Miami area. To name a few cities, we deliver three times a week to Miami, Hialeah, Coral Gables, Miami Beach, Doral, Kendall, North Bay Village, Pinecrest and even Homestead!
Below is a full listing of all the zip codes in Miami-Dade that we delivery healthy meal plans to:
Zipcodes: 33106, 33206, 33010, 33013, 33012, 33015, 33014, 33016, 33018, 33031, 33030, 33033, 33032, 33035, 33034, 33039, 33055, 33054, 33056, 33195, 33090, 33092, 33101, 33109, 33112, 33116, 33114, 33119, 33122, 33126, 33125, 33128, 33127, 33130, 33129, 33132, 33131, 33134, 33133, 33136, 33135, 33138, 33137, 33140, 33139, 33142, 33141, 33144, 33143, 33146, 33145, 33147, 33150, 33149, 33154, 33153, 33156, 33155, 33158, 33157, 33160, 33162, 33161, 33166, 33165, 33168, 33167, 33170, 33169, 33173, 33172, 33175, 33174, 33177, 33176, 33179, 33178, 33181, 33180, 33183, 33182, 33185, 33184, 33187, 33186, 33189, 33188, 33190, 33194, 33193, 33196, 33199, 33242 and finally 33239.
Fresh, Never Frozen Meal Plans
Are you looking for a great, flexible meal plan delivery service that will tailor to your needs? Look no further! Jet Fuel Meals is a great choice for meal prep in Miami. Pricing per meal can vary depending on the meal plan that you are interested in and the amount of meals you would like to receive. For example, the more meals you receive on a daily basis will reduce the price per meal. We offer as little as 1 meal per day plans and up to 5 meal per day plans. Our meals can be delivered to your doorstep for as little as $7.50 per meal!
For a complete breakdown of each meal plan and the pricing associated with it, click here : Meal Plan Pricing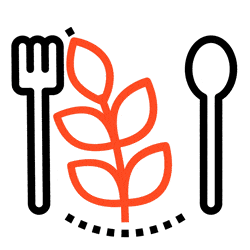 All-Natural, Delicious, & Convenient Meal Prep Plans
Jet Fuel Meals delivery service is like having your own personal chef preparing you something different every day of the week! Each meal plans include over 500 different meals to ensure your taste buds never get bored. In addition, our meals are prepared fresh and delivered fresh right to your doorstep. We never freeze any of our meal preps to ensure you receive top notch quality food. We also allow you to select as many exclusions as you like to better tailor the meals to your liking and to ensure you do not receive something that you are not too fond of. If you're looking for a meal prep plan in Miami, Jet Fuel Meals is right for you.
Our members have the flexibility to pause and resume their meal plan whenever they like. However, all we ask is for 48 hours of notice before the next delivery date.
To find out more information on what each meal plan has to offer, click on any of the meal plans below to be directed to the proper page.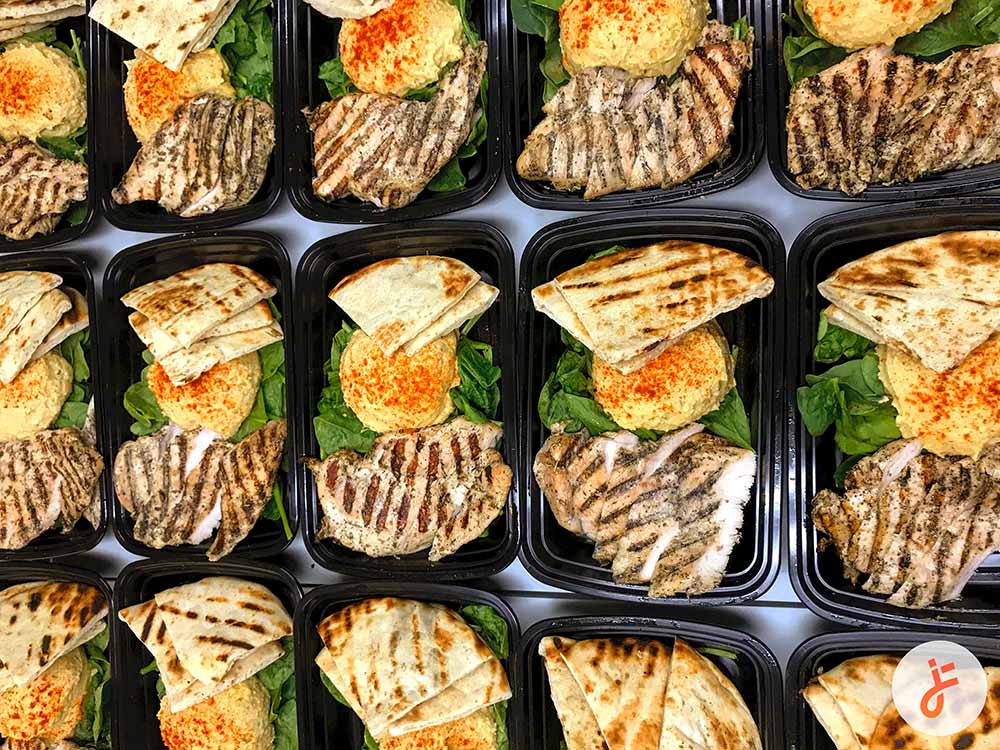 The Jet Fuel Meals Difference
Jet Fuel Meals aims to be a convenient and fresh meal plan. Our team and executive chefs take care of the shopping, cooking and cleaning while you simply just sit back and enjoy! In addition, our meal plans are fully customizable and can be paused or resumed at anytime, no restrictions. All we ask is for 48 hours of notice so we may make the proper adjustments on our end.
If you have any questions or concerns, our customer service team is here to help! You may reach our customer service at 888-JF-MEALS or you may email the team at support@jetfuelmeals.com .
#1 Rated Meal Plan Company in South Florida
"My experience with Jet Fuel Meals has been nothing but great since I started with them. Moreover, one thing that makes this meal plan stand out from the rest is their great customer service and flexibility when it comes to adjusting and pausing my meal plan delivery. I am located in Miami and there are MANY other meal delivery services but Jet Fuel Meals has been the best thus far. Thank you Jessica!"
-Armando G.
"The best meal plan service in Miami! I love the variety in meals and the convenience. Not only do I save a lot of time from not having to do my own meal prep but also the meals are always delivered on time and are always fresh. My meals are delivered three times a week and I am still excited for what comes in every delivery! Huge variety!"
-Francesca S.
" I have currently been ordering the Keto weight loss meal plan from Jet Fuel Meals and I have lost so much weight!"
-Roberto C.
"This meal prep service is the best hands down! Thank you to the great chefs that prepare my meals fresh. Also, thank you to the great customer service!"
-Daniel P.