There's no doubt that chicken breast is one of the most versatile and popular proteins. After all, it's an excellent source of lean protein, with only 5 grams of fat and 112 calories per serving. It's also a cost-effective option for anyone watching their spending or carb intake. But because it's so widely available and affordable, it can also be boring to cook or eat. Dinnertime gets old fast when you have the same old chicken breast repeatedly. Even worse? When that chicken breast recipe isn't particularly healthy or memorable. Fortunately, we have some awesome ideas for reinventing your next batch of chicken breasts. From marinades to mixtures of spices to simple sauces, there are plenty of ways to make your everyday chicken breasts exciting again!
1. Sheet Pan Chicken Fajitas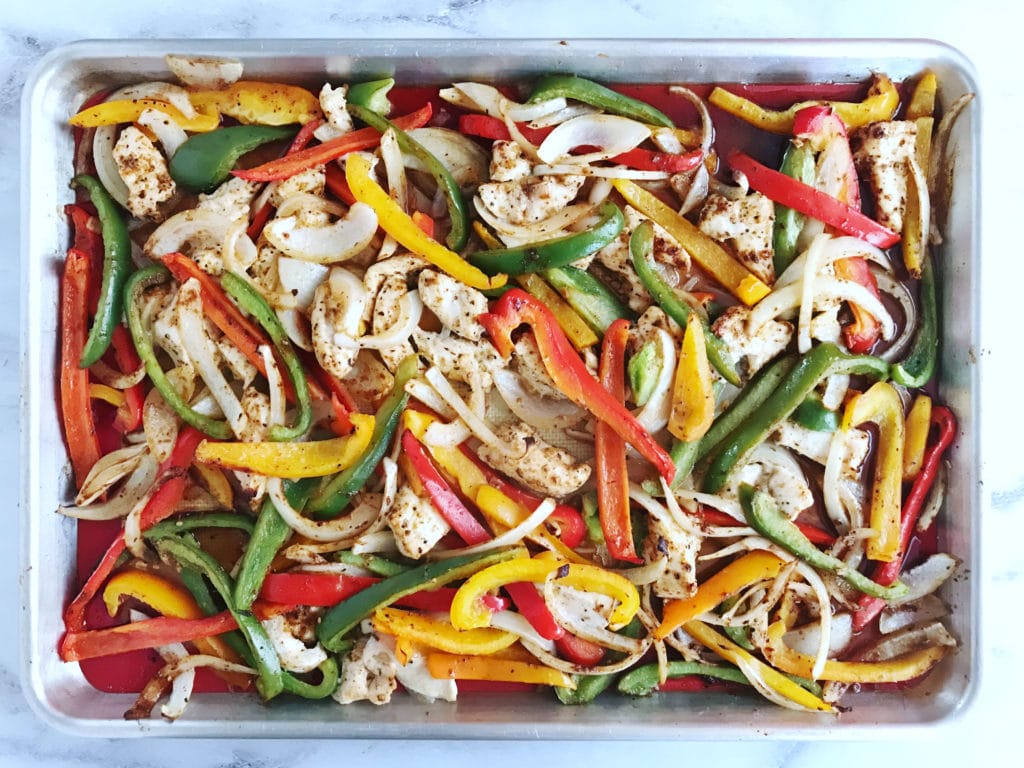 Make sheet pan fajitas with chicken breasts next time you crave something spicy and saucy. While not as traditional as when made with skirt steak, this dish can still be made in the same way, with bell peppers and onions sautéed in spices like cumin, paprika, chili powder, and cayenne. Simply fold a couple of chicken breasts into the mix and let everything cook together—on the same baking sheet! This makes cleanup a breeze. Plus, it's an excellent way to feed a large group of people for not very much money at all. Baked fajitas are a great option if you're looking for a lower-calorie meal. Simply swap out the bell peppers, onions, and corn tortillas for baked or sautéed chicken breasts. Serve with a light salad on the side and plenty of salsa to drizzle over everything!
2. Green Chicken Enchiladas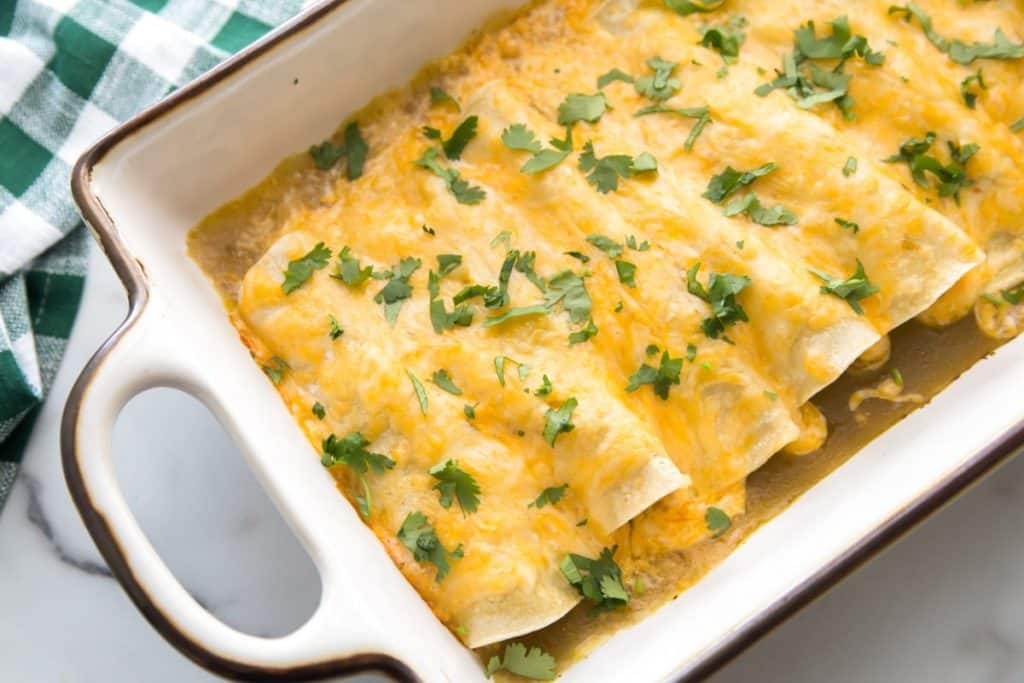 Forget the red sauce and cheese; opt for a green chicken enchilada recipe instead! Enchiladas are a great meal prep option and easy to make ahead of time. Simply wrap your chicken breast in a corn tortilla and top with enchilada sauce, green chiles, and cheese. Bake until the tortillas are crispy and the cheese is melted. Serve with rice or beans to make it a complete meal. This recipe is suitable for Primal and Keto diets! If you're looking for a lighter take on enchiladas, try making green enchiladas instead. Simply stuff the tortillas with cooked chicken breast, diced green chiles, cheese, and cilantro. Top with enchilada sauce and bake as usual.
3. Stuffed Chicken Breast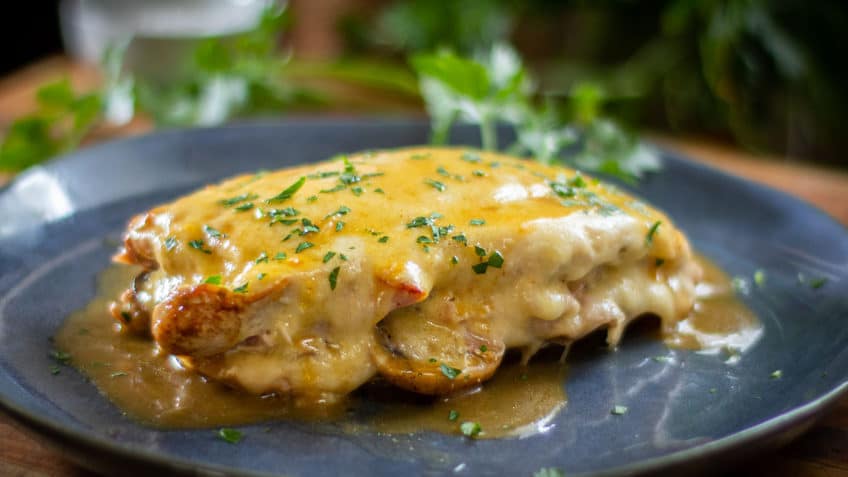 To make a stuffed chicken breast recipe, use a paring knife to cut a slit lengthwise through the center of each breast. Be careful not to cut through the other side, or you'll have a messy situation on your hands! Stuff the slit with ingredients like grated cheese, chopped vegetables, or dried herbs. Close with a toothpick to hold everything together. Stuffing chicken breasts before baking them is an excellent way to add flavor without excess fat and calories. It can also help you make the most of limited ingredients in your kitchen, like vegetables left over from previous meals. You can, of course, also add pre-made ingredients like cream cheese, salsa, or even canned beans to your stuffed chicken breast recipe.
4. Low-Carb Chicken Divan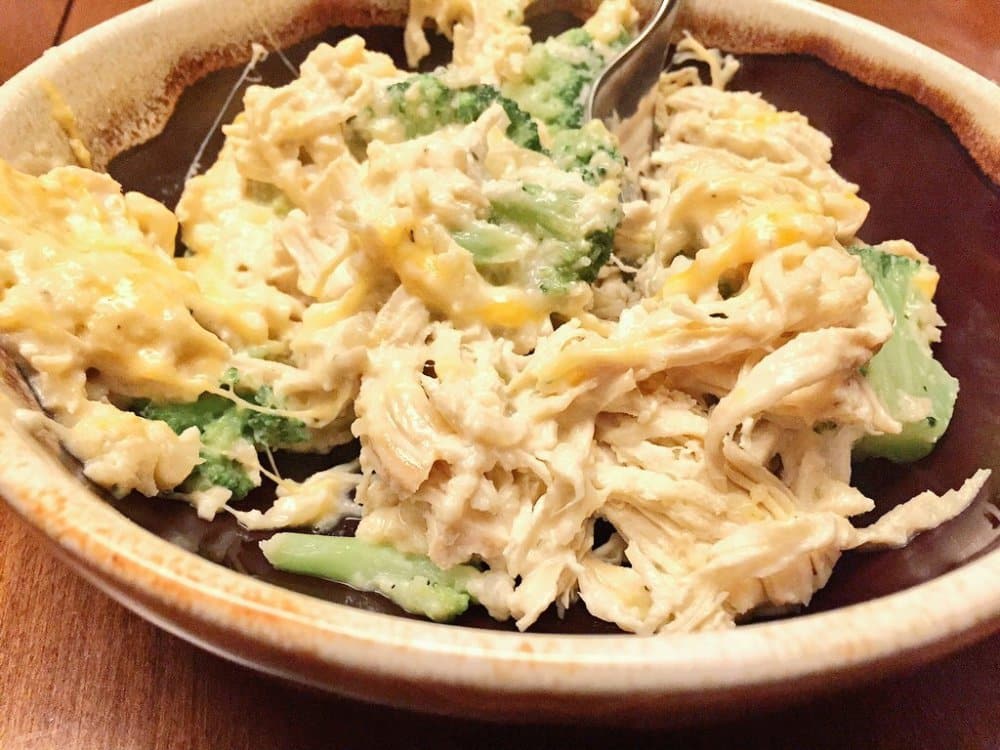 The chicken divan is a classic recipe that's great for a fancy dinner party or a meal for two. Simply sauté chopped broccoli florets and sliced bell peppers in butter until tender, then add chopped chicken breast and sprinkle with flour, a bit of salt, and pepper. Let the mixture cook until the flour is golden brown, and then pour over a mixture of heavy cream and a bit of nutmeg. This low-carb chicken divan recipe skips the carbs by replacing the pasta with broccoli florets. Simply chop the broccoli into small florets and steam them until tender. Once the broccoli is cooked, pour the cream sauce over the top and let it simmer until everything is combined and the sauce is smooth.
5. Skillet Chicken Pot Pie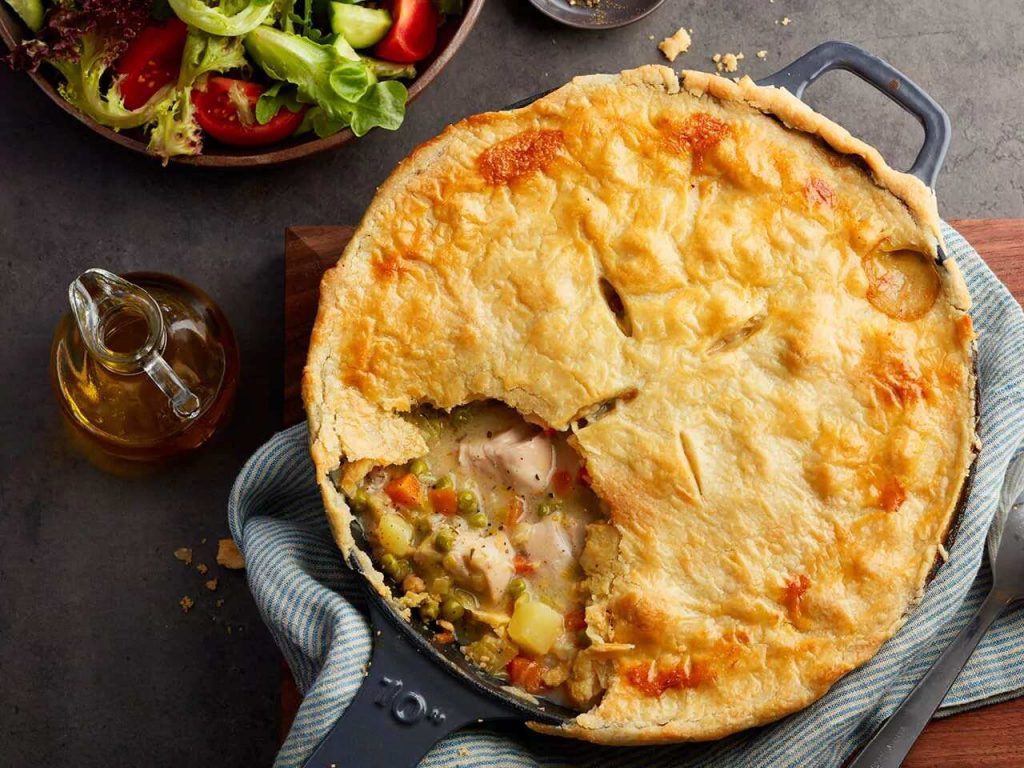 We can't discuss reinventing chicken breast recipes without bringing up this classic. Chicken pot pie is a delicious dish that's easy to make using a few store-bought ingredients. Start by sautéing chopped onion, garlic, and other veggies in your chicken pot pie. Pour some chicken broth, add some chopped chicken breast, and season with salt and pepper. Let that mixture cook until the chicken is cooked through, and then sprinkle with a bit of flour. Add heavy cream, stir until the sauce is smooth, and then pour the filling into a pre-made pie crust. Try this shortcrust recipe if you'd like to make your pie crust for this chicken pot pie recipe. You can also use a premade crust if you'd like to reduce the preparation time for this meal.
6. Chicken Shawarma Nachos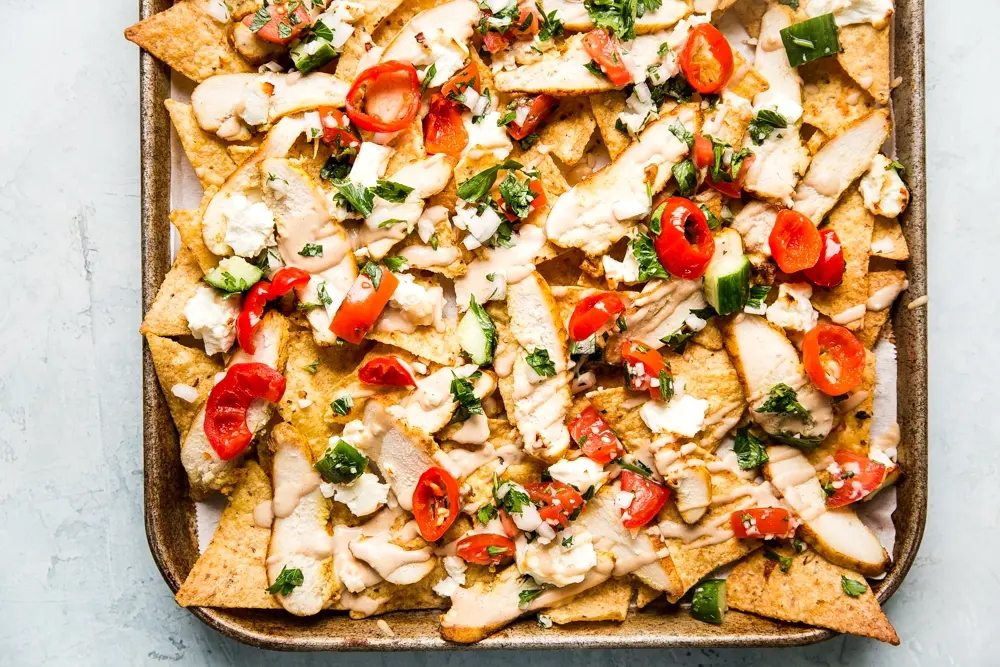 Chicken shawarma nachos are a great way to elevate your next football Sunday. Start with a base of tortilla chips, add a layer of sliced chicken breast slices, and top with shredded lettuce, chopped tomatoes, feta cheese, and tahini sauce or hummus. Enjoy these nachos while they're still warm, with a side of pita chips or extra nacho chips for dipping! To make the chicken shawarma for your nachos, mix spices like cumin, cayenne, cilantro, and a bit of garlic powder. Add some chopped chicken breast and let it marinate for a few hours in the fridge. Cook the chicken shawarma on a skillet or in an oven, then serve it on top of crushed nacho chips with all the toppings.
7. Chicken Empanadas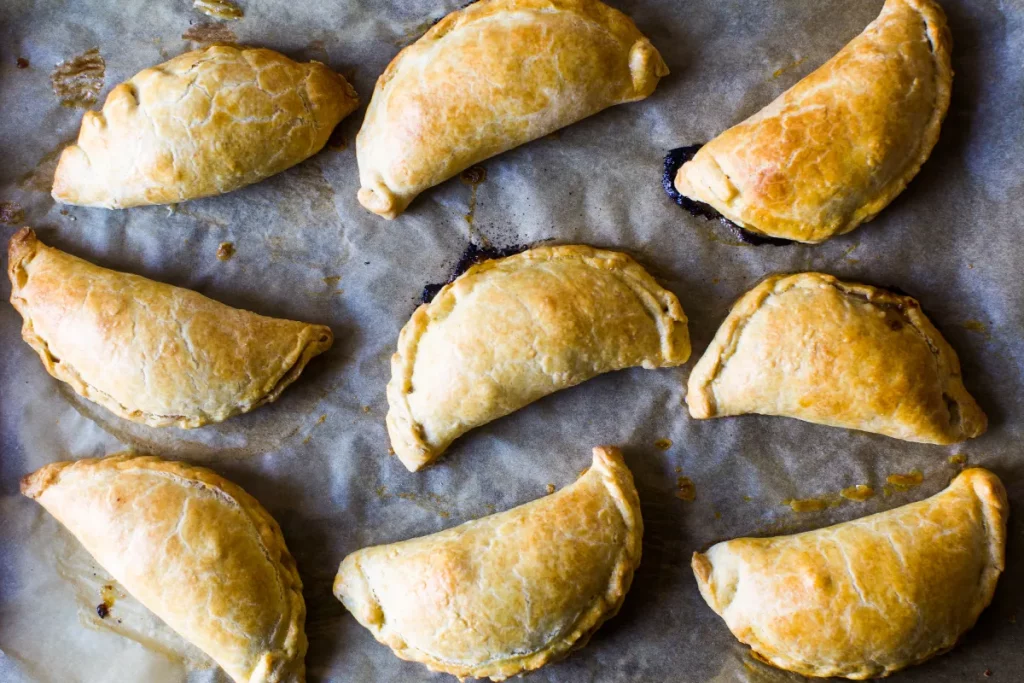 Empanadas are handheld chicken pies, making them an excellent option for a casual meal or party. To make empanadas, mix a batch of dough, or use store-bought dough and fill it with chopped chicken breast, vegetables like red peppers or onions, and spices like cumin or chili powder. Seal the dough around the filling with a fork and brush with egg wash to make it golden brown when it's done. There are tons of recipes for empanada dough, so experiment with a few other recipes until you find one you like. You can also try using pie crust dough instead if you'd like a different flavor!
8. Sweet Potato and Chicken Bowl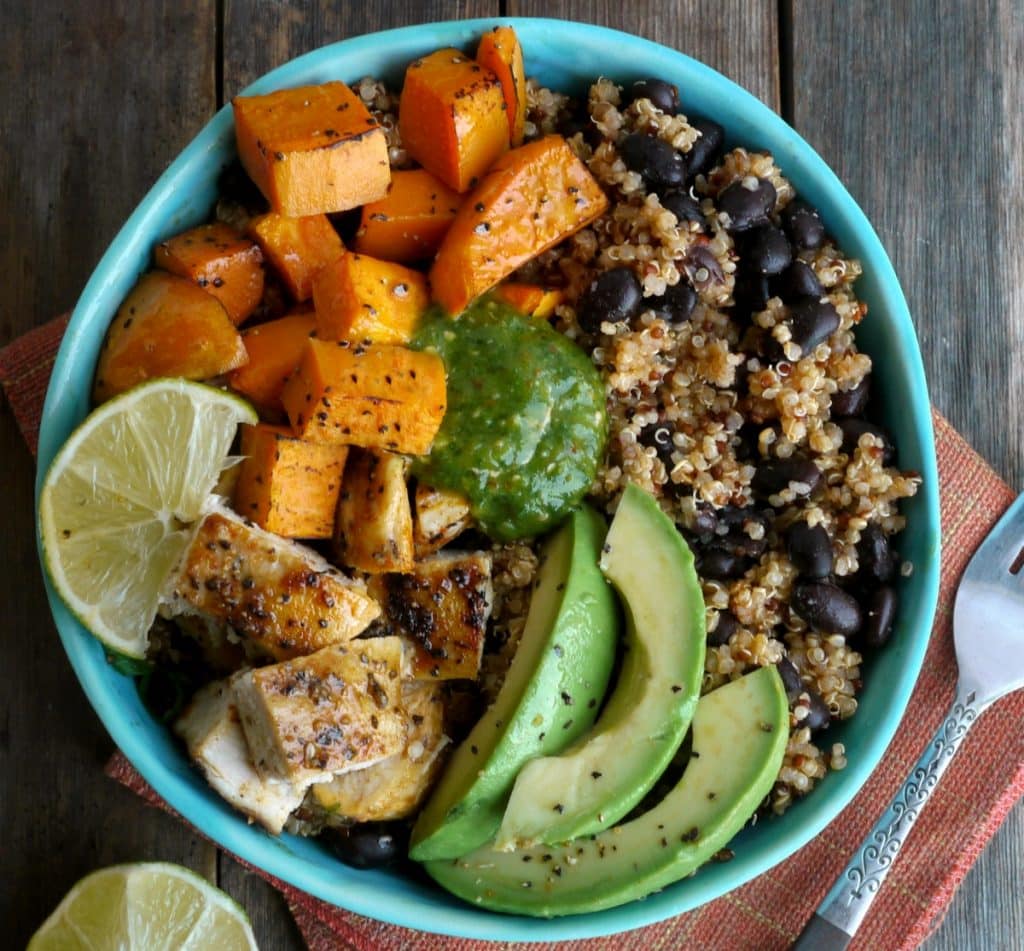 Kick your following chicken breast recipe by transforming it into a bowl. Make a batch of rice, quinoa, or farro, or use a rice or quinoa blends like this one that's flavored with cilantro and ginger. Once it's cooled, mix it with chopped vegetables like shredded carrots, red peppers, and scallions. Top the rice with a scoop of chicken, a few green chiles, and other spices you'd like to add, like cayenne, cumin, and paprika. Try this sweet potato and chicken bowl recipe if you're craving something more endearing. Simply chop sweet potato into bite-sized pieces, coat it in oil, and bake it until tender. Top the baked sweet potato with chopped chicken breast and add a few green chilies, cumin, and salt. Sprinkle with chopped scallions, and enjoy!
9. Buffalo Chicken Bites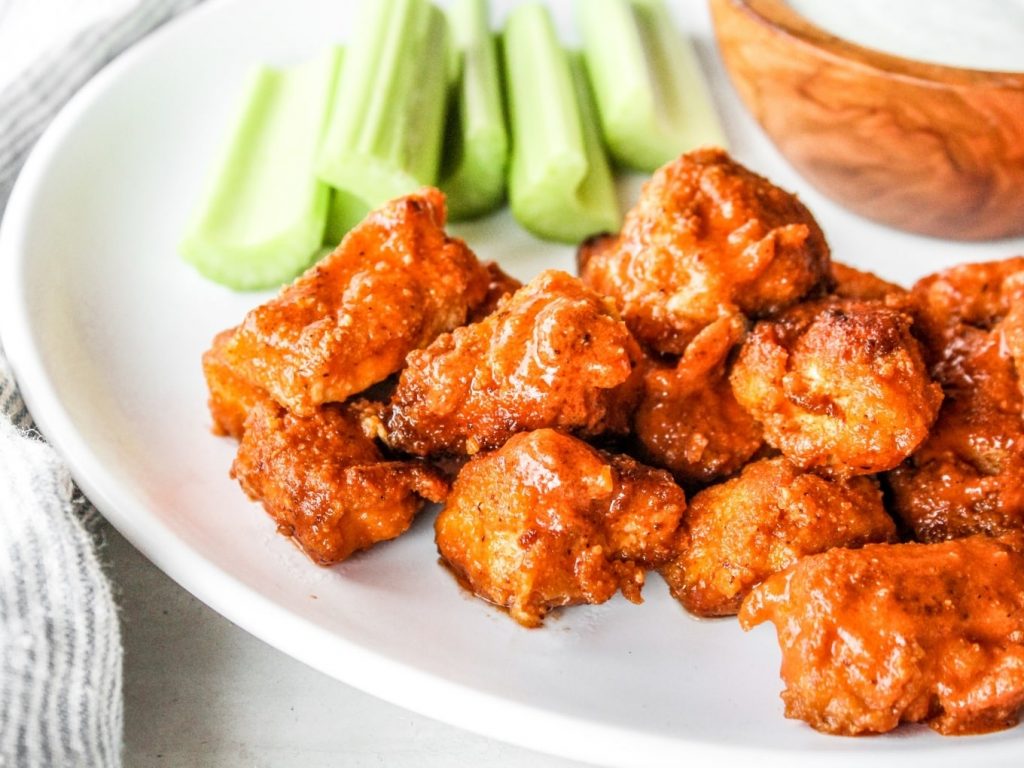 This spicy chicken recipe is perfect for game day or a casual get-together with friends. Start by mixing a batter made from flour, an egg, and buttermilk, and drop spoonfuls of batter into a hot pan with oil. Let the batter cook until it's golden brown, flip the chicken bites over and let them cook on the other side. Drain the chicken bites on a paper towel and serve them with a side of celery sticks and a bit of blue cheese. To spice up this buffalo chicken bites recipe, add some cayenne pepper, hot sauce, and more butter to the batter. Serve the chicken bites with extra hot sauce for dipping and a bit of blue cheese.
10. Chicken Fajita Burrito Bowl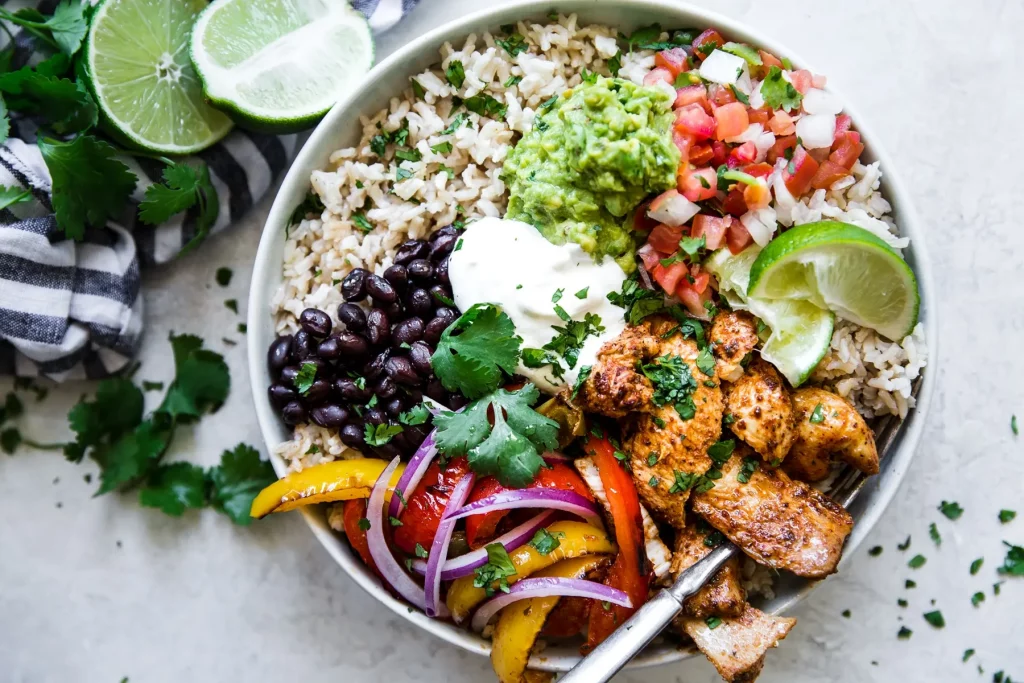 If you love the flavor of fajitas but hate the mess, this is one of the best chicken breast recipes. Chicken fajita burrito bowls are similar to fajitas but are made in one big bowl. This makes them easy to eat and less messy. What's in it? You make a fajita-style mix of chicken, bell peppers, and onions for this chicken breast recipe. The chicken is then placed on top of your choice of rice, quinoa, or a tortilla chip bowl. It is then topped with guacamole, sour cream, salsa, and lettuce. Why We Love It: This chicken breast recipe combines all the deliciousness of fajitas with the convenience of a rice bowl or tortilla chip bowl. Plus, it's pretty easy to adjust for dietary needs.
conclusion:
A good chicken breast recipe can be the key to getting a healthy meal on the table quickly and inexpensively. There are countless ways to prepare this simple protein, and you can mix and match different recipes to create a memorable meal. So, don't let the simplicity of a chicken breast recipe fool you. It can be just as creative, delicious, and unique as any other meal.