With so many things to do, meal preparation can be difficult, but it's much more difficult and hectic when you're trying to cut down on trips to the store. If you can afford it, healthy meal delivery services might be a solution. Nowadays there are so many different meal delivery services available online that can provide a healthy meal to your doorsteps.
So now don't have to move around the city to get to some healthy meal points during our tiring schedule. We just need to get to some healthy meal delivery service websites like jetfuelmeals.com and need some clicks and payments and meal with on its way within no time.
The Healthiest meal delivery services in 2021 are listed below;
Jetfuelmeals
Sunbasket
Green Chef
Blue Apron
Gobble
Freshly
EveryPlate
Purple Carrot
Hungaryroot
Fresh and Easy
Healthiest Meal Delivery Service
As a result, Jetfuelmeals is the healthiest meal delivery service, and it's easy to understand why. In addition, it allows you to choose based on your preferences, such as cutting back on shellfish or going gluten-free. Dinners may be "ready in 15 minutes" if you're pressed for time, or you can choose "luxury" meals from the brand's culinary collection to feel like a gourmet. The delivery service of jetfuelmeals is rapid fast and they ensure that the food remains fresh and hot during the time of delivery.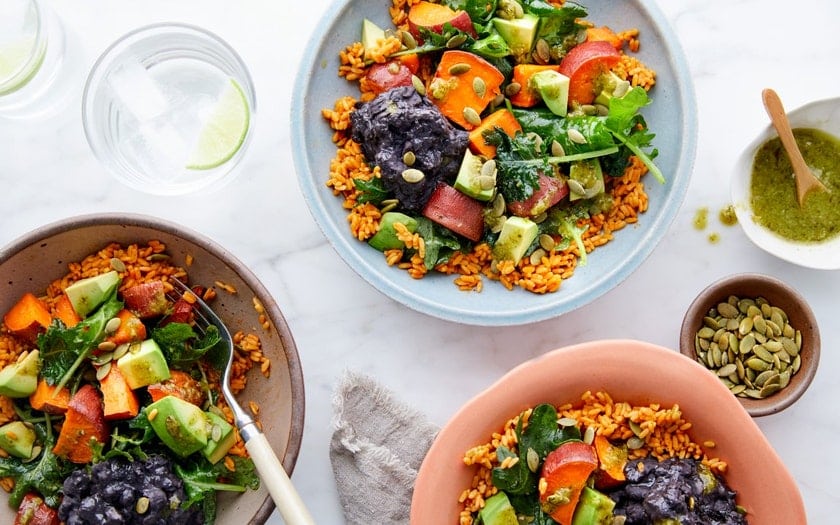 As a result, the recipes are generally basic yet tasty. Examples include potatoes and chicken steaks with some gravy, sesame balls of chicken, and bagels. Jetfuelmeals offers you so many benefits. You can cancel any time of your order at any time with Jetfuelmeals's subscriptions. As per reviews of already existing clients, the staff of jetfuelmeals is entirely supportive. All these multiple factors make jetfuelmeals.com, the best healthiest meal delivery service in 2021.
2. Sunbasket
Subscribe to Sunbasket if you're considering the diet or if you're concerned about food allergies. Licensed nutritionists approved all of the recipes, which include there are paleo, vegan, vegetarian, and gluten-free options available to consumers. As well as antibiotic- and hormone-free meat, Sunbasket utilizes sustainably sourced wild-caught fish and organic fruit that is in season and season only. In only 30 minutes, you can whip up meals.
3. Green Chef
Meal kits that are free of single-use plastic might be difficult to find, but Green Chef aims to be as environmentally friendly as possible with their meal kits and other products. Paper bags and cardboard boxes used to distribute the company's kits are produced from recycled materials. The company's website provides helpful tips on how to recycle the packaging. From the ice packs to the plastic bags, everything else may be reprocessed. The certified organic meals are made using ingredients obtained from sustainable and traceable farms and producers.
4. Blue Apron
Why did Blue Apron, one of the earliest meal-kit delivery businesses, become so popular so quickly? Anyone with little to no culinary expertise may easily follow the recipes, and they all take less than 45 minutes to create.
Local farmers and fishermen are also used to obtain Blue Apron's food (which is free of hormones and antibiotics). In addition, all of the packagings may be recycled fully. You do have to sign up for a plan, but if you want to keep it simple, you may sign up for as little as two recipes each week for two people.
5. Gobble
Everything is precut, marinated, and peeled, so you don't have to worry about weeping while chopping onions. None of their recipes take more than 15 minutes to prepare, according to the company. Chef-designed meals are introduced every week, offering alternatives for people with a wide range of dietary requirements.
There is also a Lean and Clean diet with low-carbohydrate and lean protein alternatives that are under 600 calories. If you'd like to add breakfast, snacks, or sides to your order, you may do so when you check out. You can also purchase supermarket add-ons like sauces and grains at checkout. Two-person plans can contain as little as six meals a week, while four-person plans can include up to 12 meals each week.
6. Freshly
When it comes to meal kits, freshly is the service for you if you like the concept of getting them delivered, but wish they were already cooked before they were delivered. There are more than 30 nutritious meals each week that can be heated in three minutes thanks to the fresh collaboration with chefs. All you have to do is heat it and set the table.
There's no processed sugar or gluten in any of the recipes, and there are plenty of paleo or Whole30-friendly alternatives, such as spaghetti squash with meatballs or slow-cooked pork with sautéed greens. Almost like ordering takeout, except the dishes are sure to be delicious and healthy.
7. EveryPlate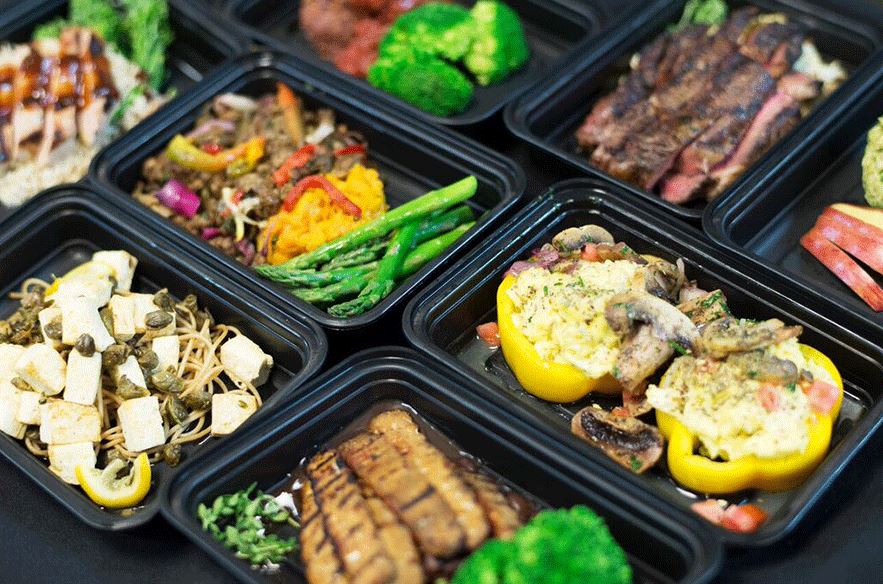 Every plate is the cheapest meal kit which is easily accessible in the market, EveryPlate takes great pleasure in being one of the best. A single serving of each meal costs only $5, and the site is quite straightforward to use.
Featured dishes include pie shepherd, Greek pitas chicken, and lemony linguine Alfredo. This includes a variety of Premium dishes including shrimp linguine and herb butter steak. A recipe card is included in each kit to help guide you through the cooking process, which includes photos and detailed directions on each card.
8. Purple Carrot
It is very easy to make vegetable dishes by using the purple carrot. Everything comes in a proper package that can be recycled and comes with a recipe booklet that explains how to prepare everything. Tofu, almonds, and quinoa are among the protein-rich components in the dishes, even though they're vegan. Start your day well with a variety of nutritious and tasty meals. They are somehow trying to meet the standards of jetfuelmeals meal delivery service as jetfuelmeals is one of the best in the business. And because of following the right footsteps, there customers are increasing continuously.
9. Hungaryroot
There are many vegan and vegetarian food delivery services, but Hungry root is one of the best. Every aspect of the meal plan is adjustable, and it's meant to be a non-judgmental approach. In addition to asking questions such as "what are your food goals?" or "are you a pescatarian or going peanut-free?" Hungry root also asks about your taste preferences, such as "whether or not you have a sweet tooth, hate cereal in the morning, or enjoy a savory meal".
10. Fresh and Easy
Fresh and easy may be the only meal package that simplifies the entire cooking procedure. The ingredients which are prepared are delivered in the pan of the baking oven, so you can just pop them in the oven and dive in once they're hot. For those who don't have a lot of time to prepare but yet want their food to taste fresh and handmade, Fresh and Easy provides a wide variety of meals (and not like airplane food).