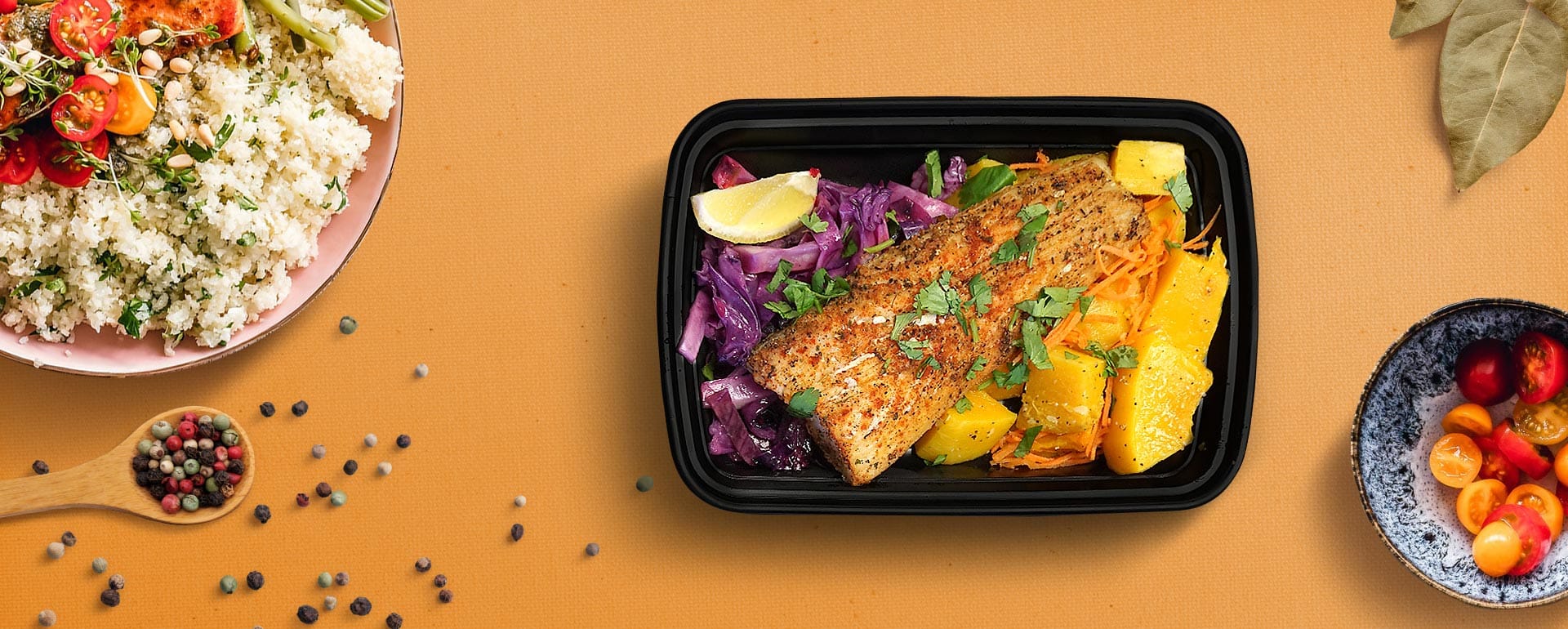 Pescatarian Plan
Florida
Meal Plan
Estimated Macros

Per Meal
Calories


350kcal

Fat


13g

Protein


38g

Carbs


20g
Our Pescatarian meal plan is an all fish diet. Deliciously prepared by a chef specialized in seafood diets.
Lean Protein

Never frozen. Antibiotic free. A staple in every diet.

Vegetables

Great source for vitamins and antioxidants.

Carbohydrates

Great source for carbohydrates.
Our pescatarian meal plan takes advantage of all the health benefits associated with a vegetarian diet, which is full of nutrient- and fiber-rich plant-based foods, and adds a healthy dose of seafood which can be rich in omega-3 fatty acids
An ideal pescatarian meal starts with 50% of your plate composed of greens or vegetables, 25% seafood or plant protein, and the remaining 25% whole grains or starchy vegetables for complex carbs. Be sure to use good, plant-based fats for cooking, like olive, avocado, or nut oils.
Fresh vegetables and fruits.
Meals that have no added sugar.
Meals that are low in cholesterol and saturated fat.
Macronutrient and calorie count.