Nutrition plays an important role in the process of muscle development. It is normally accepted that optimal muscle growth occurs with protein intake. Protein intake should be higher at around 0.7–1.0 grams per pound (1.6–2.2 grams per kg) of body weight per day excess protein helps to increase your muscle mass. Bodybuilding or athlete diets include a lot of animal source foods like fish, meat, milk, eggs, honey, yogurt, etc. due to their high protein and calorie content but the vegan bodybuilding meal plan is also beneficial for gaining muscle mass but with the diet which contains meals which are completely obtained from plants. Vegans do not eat foods that come from animals, including dairy products and eggs. The online use plant-based foods for themselves.
The vegan diet has risen in popularity in recent years as an increasing number of people adopt this way of eating for its purported health benefits and ethics. It has not only attracted the interest of the general population but also that of athletes including bodybuilders. One can always search online for fresh meal delivery near me but by simply visiting jetfuelmeals.com no one have to wait for anything as they are the best meal delivery service in your town.
Here we have a list of 5 best vegan bodybuilding meal plan for athletes:
Best Vegan Bodybuilding Meal Plan for Athletes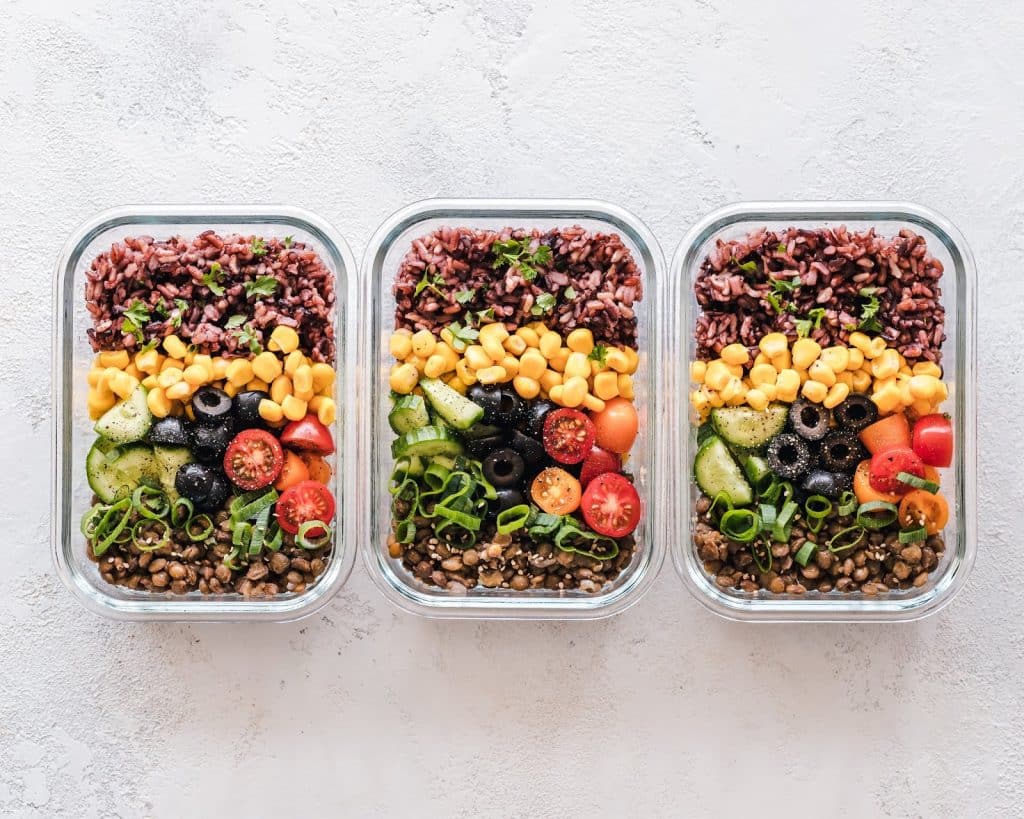 1. Tempeh Joes:
It is vegan food that can be extremely helpful to invest in muscles. This vegan food this used by athletes all around the world with a slight change of ingredients according to the locality. This food is easy to digest and provides multiple minerals and vitamins to the body. This food can show prominent results after a couple of months. The ingredients of this dish include 1 cup of chickpeas, 3 to 4 chopped onions, ground 4 garlic cloves, half teaspoon of paprika, 4 whole-grain buns, one tomato with jalapeno peppers, and finally tempeh according to desire. Tempeh could be of any variety because this will not be going to affect the taste of the dish and its health benefits will remain the same. This exact recipe can be used to serve almost 4 adults. 
2. Pepper and chickpea salad:
It is an entirely tasty dish along with so many various benefits for bodybuilders. Most gym trainers recommend this dish as it is simple, tasty, and without any sort of side effects. This dish has its particular taste different from many other salads. Pepper in this meal can be used as per choice and taste but mostly red pepper is used in this dish. This meal doesn't require much time to get ready. This can help in the rapid built up of muscles like the biceps and triceps. The main ingredients of the dish include a cup of cilantro, a cup of chopped leaf parsley, a tablespoon of olive oil, red pepper and salt as per taste and requirement, and wheat pitas. These ingredients themselves can be very good for bodybuilding and this meal could also be the source of survival for many different diseases for a long time. Taste like pepper salad and chickpea is rare to find among vegan bodybuilding meal plans.
3. Vegan chili:
It is nevertheless, an entirely delicious delicacy that is made of so many exciting constituents. Many bodybuilders love to have this dish because of the taste of this meal and it also serves well for the appetite. It also serves good for the defense system of the body and it can be helpful to fight against invading pathogens. The constituents of the dish include simple vegan food along with some spice that makes it easier to have without any issue with the taste of the meal. The main ingredients of a vegan chili meal include olive oil, a cup of black beans, two tablespoons of chili powder, a cup of kidney beans, salt, and pepper to taste, and half a cup of frozen corn that will add a bit of crunch and crisp to the meal. Vegan chili, without any doubt, is one of the best choices for muscle building.
4. Hemp energy balls:
It is an excitingly delicious meal that can serve as a good source of energy for the athletes. It is such a temptation that one cannot resist this meal. It doesn't a long recipe. And one doesn't need to have any trained chef to make it. The main ingredients of this meal include a cup of oats, half a cup of peanut and almond butter, one-fourth cup of dark vegan chocolate chips, hemp cells, and finally one-fourth cup of maple syrup that will be ice on the fire. All these ingredients are mixed and beautiful and properly shaped balls are created out of them and then at last they are refrigerated. And refrigeration this meal can be best served along with a drink like a mint shot or any other drink as per taste and choice. These hemp balls can be real energy boosters and can be perfect for bodybuilding for athletes.
5. Tofu salad lettuce wraps:
It is a vegan bodybuilding meal plan with so many different constituents and unbeaten tastes. This meal is very popular among the gymnast and athletes. It is a delicious as well as a healthy dish. The taste and smell of these wraps are much more attractive than its name. This meal has antioxidants and anti-inflammatory elements in it. So this meal not only gives strength but also protects the body from inside. This meal is good for digestion and it quickly reaches the blood of the body and provides energy to the system and maintains the homeostasis of the body. The main ingredients of this meal include a half cup of vegan mayo, one-fourth teaspoon of turmeric and cumin, half teaspoon of apple cider vinegar, and one-third cup of relish. 
If you are an athlete and looking for all these meal plans, then it can be really difficult for you to have all of them in one place with the best taste and rapid delivery service. Jetfuelmeals.com is one the best athlete meal delivery service that can provide all these wonderful meals on your doorsteps.