If you are a person who loves Oven-ready meals, you are going to surprised to find about the meal delivery services. These oven ready meal delivery services that offers you made to be easy on the cook. These dishes will come with fresh pre-portioned ingredients inside an oven-safe tray and require little to no preparation, so dinner is ready in no time. So, if you are going to choose the best oven ready Prepared meal delivery services on the market, we have a great list for you to try it out.
When people used to complain that eating healthy is either "too difficult" or "too expensive", the possibilities were endless. However, that's all changed! Enter the precooked food prep service. This method of meal preparation is awesome for people working a busy lifestyle, who want to eat healthy but have a full plate of responsibilities when it comes down to managing their time effectively so they can stay productive and therefore be more successful in whatever endeavors they are involved with.
10 Oven-Ready Prepared Meal Delivery Services
Oven-ready meals are a category all their own, and in this review we will explore the different meal delivery options available out there. We've researched the top brands that offer oven-ready meals with quick preparation times, offering their customers convenience and affordability to match busy lifestyles. Take a look at our quick guide below where we've brought together the most common brands which you may want to consider for red meat, seafood and poultry recipes as well as dessert selections.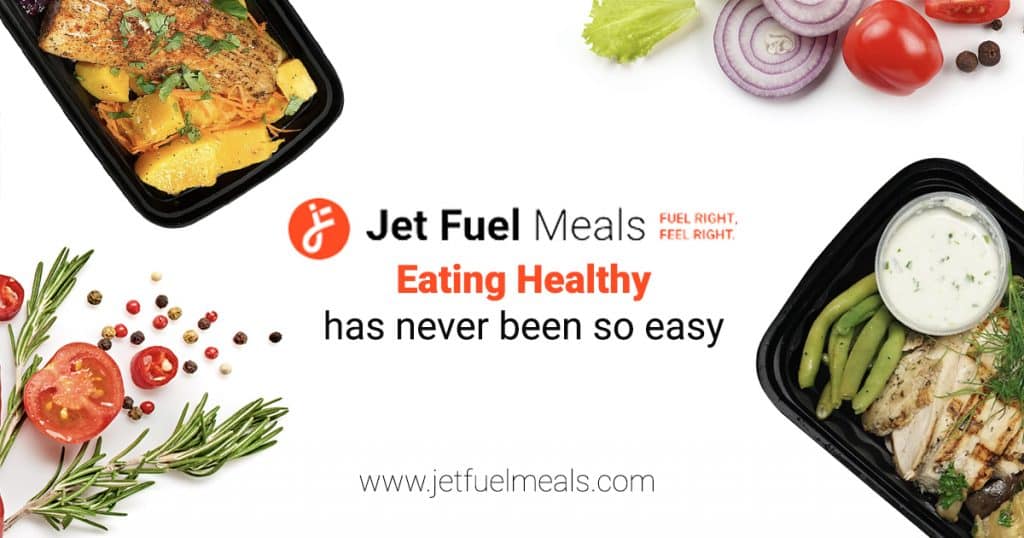 JetfuelMeals is one of the best oven-ready prepared meal delivery services on the market and very popular meal delivery services in Miami. They have a vast number of meal delivery plans for you at the best price. They have an exclusive meal prep service for Athlete diet plan, Kids diet plan, and Immunity booster delivery as well. Jetfuelmeals delivers the freshest and well-cooked food to their customers on a daily basis. Over 100+ reviews on their Google business page for their quality stands out from the competitors in this area.
Trusted customer-oriented delivery service of gourmet organic meals that want to bring you delicious home-cooked meals at an affordable price. Choose from a variety of plans and customizable meal delivery options that are sure to meet everyone's needs such as dietary restrictions, food preferences, and schedule restrictions. So if you want fresh, fast, and delicious food delivered direct to your doorstep by experts, then look no further than JetFuel meals
Subscription Starts From $51 weekly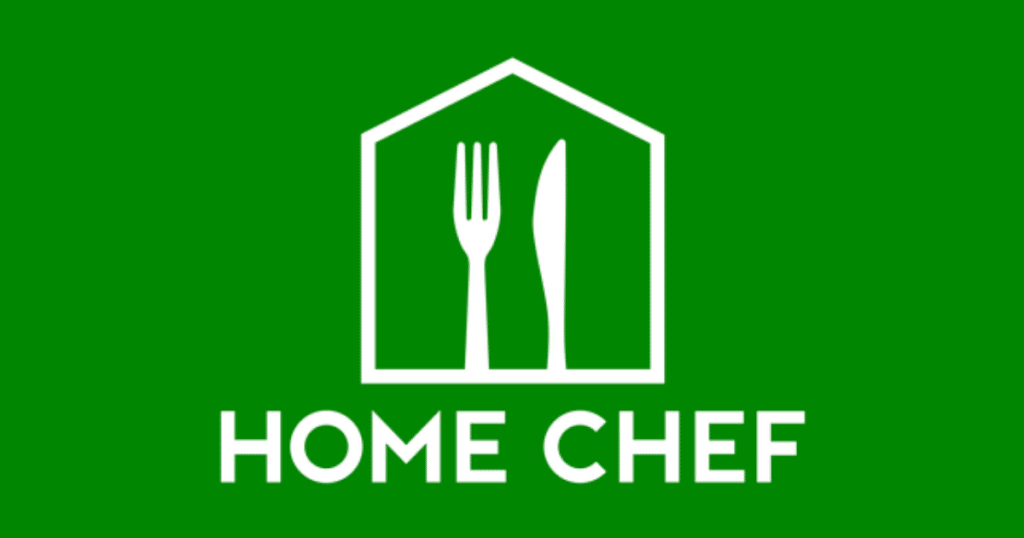 Home Chef is is a well known Oven-Ready Prepared Meal Delivery Services an online meal delivery service company that was started in Boston and has grown to span the entire continental United States. Home Chef creates many different kinds of dishes for their customers and since 2013, have been providing people with time efficiency solutions for cooking meals.
Home Chef  worked hard to compile a weekly selection of healthy meals for you to choose from that suits any dietary requirements or any preferences. Simply you fill out your email and location to get started. Then they will support you in customizing your plan to make it perfect for you and your family.
Subscription starts from $7.49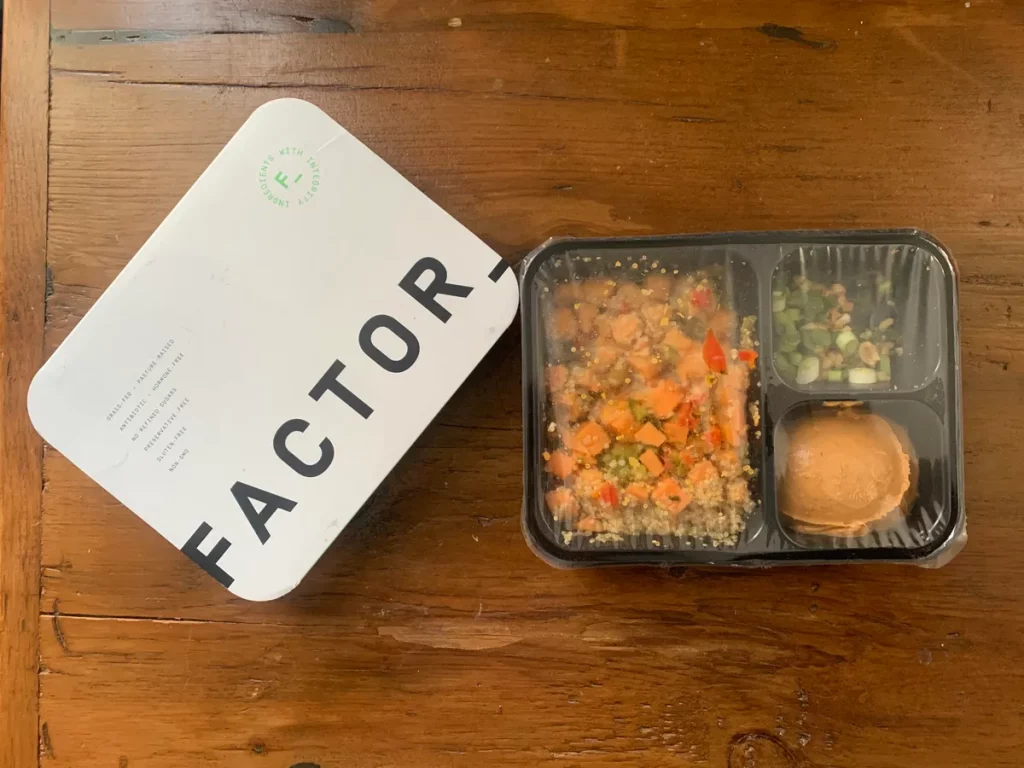 Factor is a meal preparation and delivery service that makes it easy to enjoy pre-prepared meals without spending all your time shopping for the ingredients and then cooking. Factor provides you with solely prepared dishes delivered straight to your fridge where you can then place them in the freezer until you are ready for them.
Factor packed meal take out a frozen meal, reheat it in the microwave, and you're good to go! This really is one of the easiest options out there as there's no fuss as you only have to pick one item from their menu which already contains balanced nutritional options. Factor also has plenty of different meal options.
Factor offers that you're looking for the easiest meal prep solutions out there, but won't sacrifice quality, this is a great option to consider. They offer incredible deals for new customers, which can save you a lot of money on your first few orders.
Price Starts From $11.50 per meal.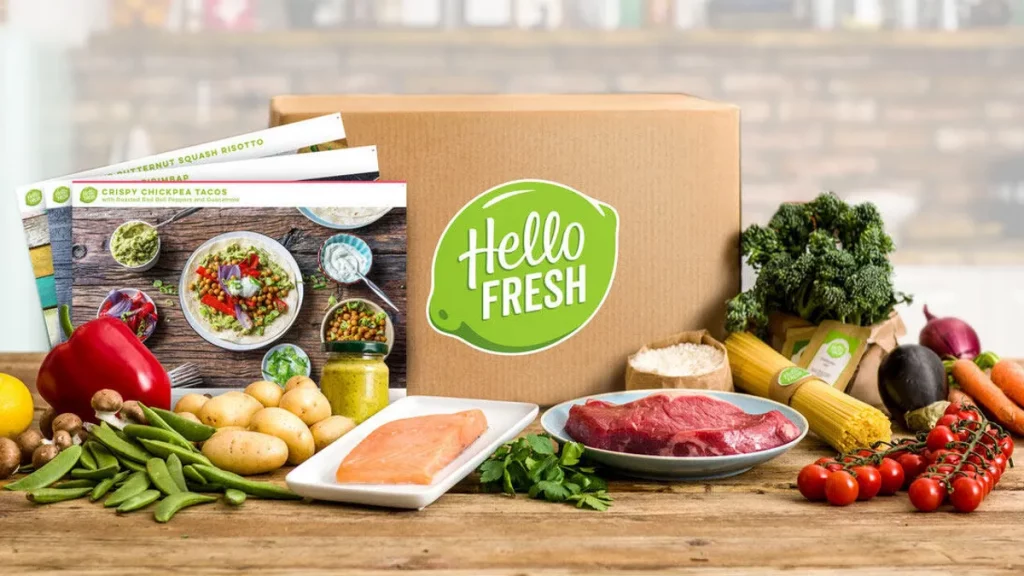 Hello Fresh is also a most popular meal kit delivery service on the market, Helping People Reduce Meal Time Stress by Eliminating the Need to Shop for Groceries and Scour Recipes Online.
HelloFresh offers recipes to make your meals healthier, easier and unbelievably delicious. HelloFresh provides fresh ingredients already pre-measured in agreement with each recipe so that you can easily prepare delicious meals yourself. Each week HelloFresh will deliver a new selection of 25 different recipes for you to choose from based on your personal preferences; there are different recipes for vegetarians, pescatarians and even some options for those wishing to ingest less carbs.
HelloFresh does offer different meal plans for those who follow unique diets and restrictions such as the Keto diet, individuals with other food intolerances will have difficulty finding suitable meals (although these generally tend to be fixed further down the line.)
Subscription Starts from $10.99/ week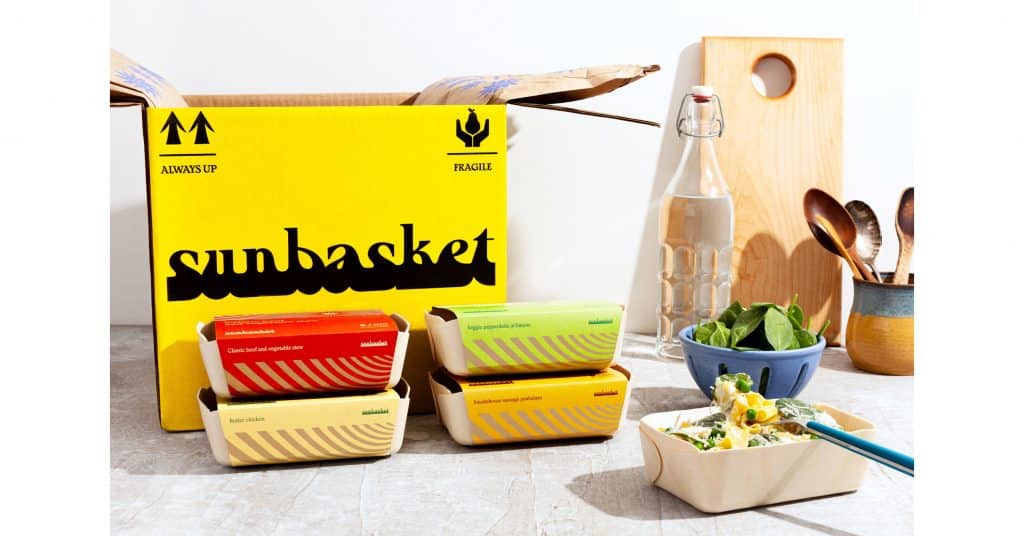 Sun Basket was launched in 2014. It has been striving ever since to establish itself within the market and become one of the pioneers in this development. Sunbasket has seen immense success with its selection of healthy, sustainable, and organic food items that are a perfect match for today's busy lifestyle.
Sun Basket is now known for their fresh, healthy, and delicious meals. The company strives to provide top-quality ingredients in their products as well as supporting local farmers. Sunbasket's offerings include a selection of ready-to-eat meals as well as meal kits.
Subscription starts from $ 6.99/ week.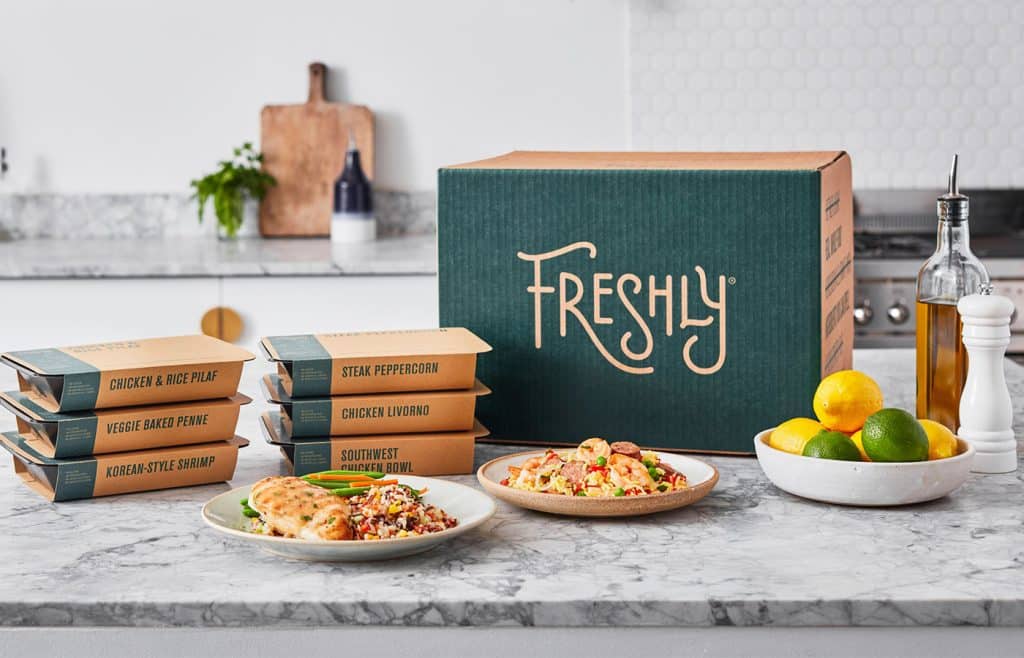 Freshly is a company that specializes in providing fresh, healthy and nutritious meals to subscribed customers through deliveries and pickups. All recipes for the food are prepared using only all-natural ingredients free of any junk such as preservatives, refined sugars or unhealthy gluten. Freshly offers its customers a wide range of different delicious food options.
All dishes are healthy choices; Freshly offers vegan and vegetarian meals, as well as seafood and other meats. Freshly also provides different cultural dishes including Mexican and Indian for delivery.
Freshly creates only the most nutritious recipes, which are made with all natural ingredients. With a weekly or monthly subscription plan, subscribers have access to an entire menu of healthy dishes that taste great and are wonderful for staying in shape.
Subscription Starts from $50/ week.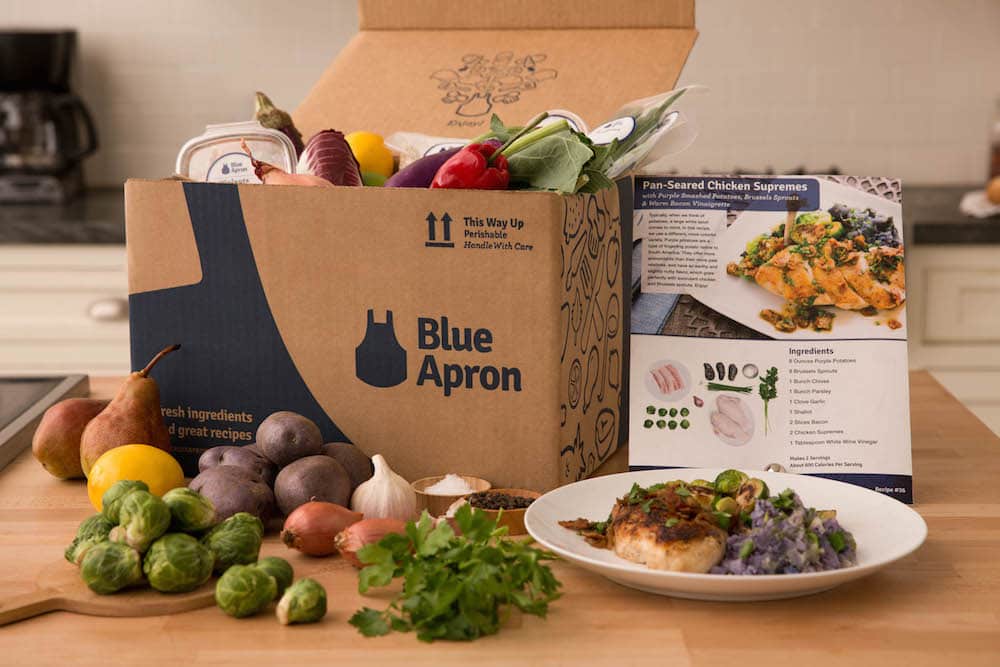 Blue Apron has established quite a reputation for itself in the culinary world. They have a wide selection of meals that are designed by chefs who respect your dietary requirements as well. Their ingredients are all fresh and delivered to your doorstep, ensuring that you're always up to date when it comes time to cook and eat together with friends or family.
The Blue Apron Cookbook is a useful resource that enables you to discover new recipes. It has several different ways of sorting the meals. You can view by main ingredient, e.g. fruits, vegetables or poultry and even sort by cuisine type like American, Asian or Indian.
One of our favorite ways of finding recipes was checking the ingredients beforehand, because they would mostly all be items that we already own in our kitchen and have previously tried on other occasions.
Subscription Starts from $9.99/ week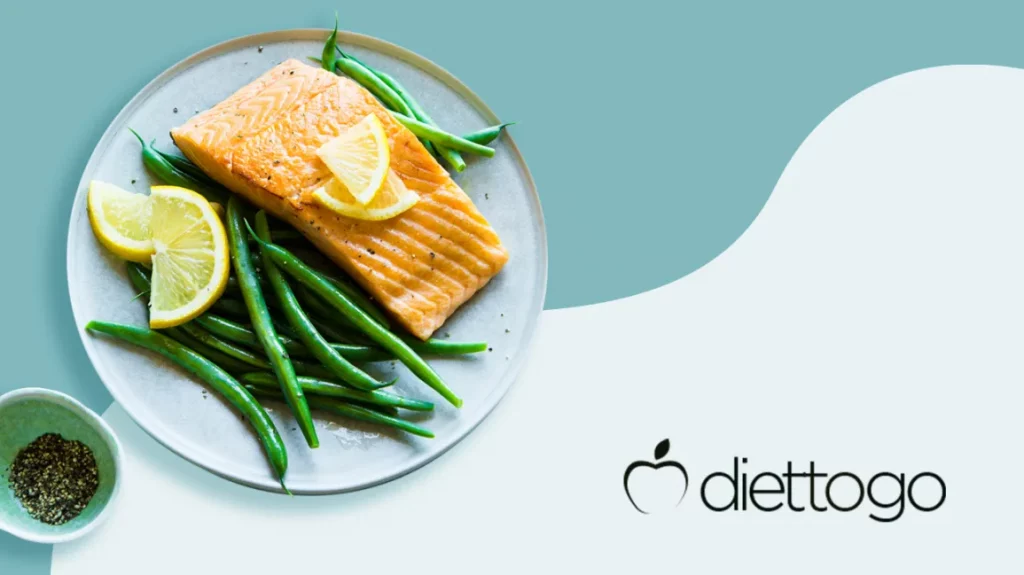 Diet-to-go is a company with a delivery service. They help customers choose from a variety of meals that are healthy, nutritious and satisfying in the much need categories one may lack as part of their original diet. Diet-to-go also provides many packing options including meal boxes, individual items and even packed desserts.
A tip for anyone who wants to live more healthily without compromising taste will be ordering from this particular delivery service by going on their website today because at diet-to-go they make it all possible when it comes down to making an otherwise complicated diet routine painless.
fantastic, unique dishes are specially designed to help people reach their weight loss goals while remaining healthy. Take our special diet analysis to be sure we can help you with your needs.Once you've signed up online and have chosen your desired dietary plan, you can place an order for pickup or delivery.
Diet-to-Go's customer service representatives will help you customize and fine tune your delivery orders. You can personalize your menu options as well as determine what time you wish to receive it.
Subscription Starts from $10 per delivery.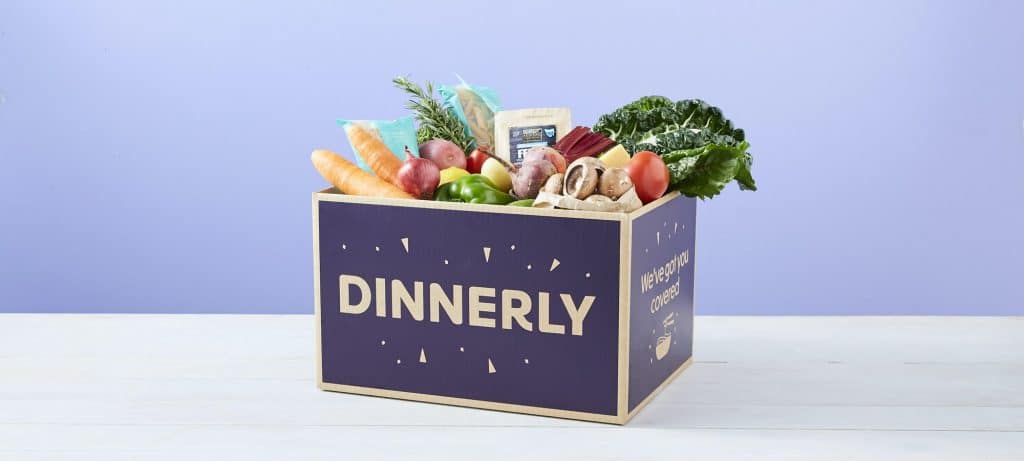 Dinnerly is all about making the evening easier. The digital recipe cards were designed by professional chefs from a variety of backgrounds and techniques, who each contributed their own personal recipes to make this menu as good as possible. In true Dinnerly fashion, each meal contains different tags so that you know what you're getting into without having to read every ingredient listed on your placemat. Using their search bar, customers can look for meals with specific requirements like non-vegan or gluten-free. This will sort the meal selection based on their preferred nutritional preference.
Home-cooked meals are essential to a balanced diet. Vibrant, healthy lifestyles can be difficult to maintain in hectic modern day living. Either we're stuck at home with nothing planned or out of the house and being forced to live off ready meals from supermarkets, it's no wonder that eating healthily can sometimes feel like an uphill struggle.
Subscription Starts from$4.89/ week.
10. GreenChef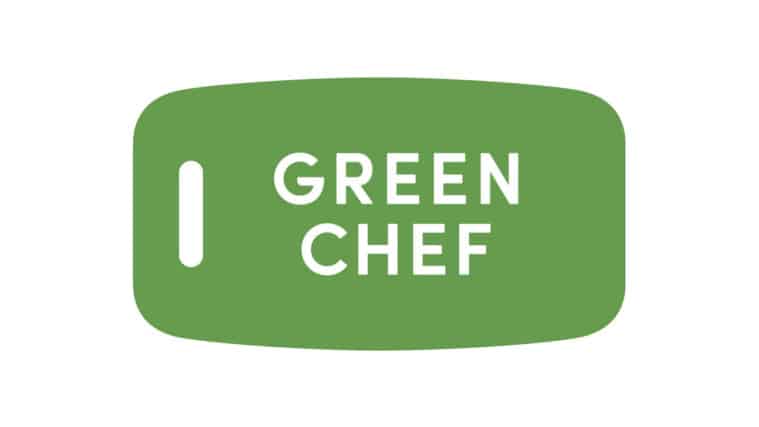 Green Chef is an online service that offers meal kits which are delivered to your door. They are designed to make cooking at home easier and faster by providing you with recipe cards and a step-by-step process for preparing the food. In order to use the service, one simply has to enter their website, click on "Get started" and get a coupon by using our affiliate link (it's really easy! Just follow these steps:)
Green Chef is the leader in their niche, specializing in healthy foods that meet the needs of many popular diets – such as keto, paleo, vegan, and more. Their mission is to provide delicious meals that adhere to these various eating habits while never compromising on nutrition standards.
Subscription Starts from $12.99 per meal.
Conclusion:
We hope this post was able to help you make the right choice when it comes to selecting the right frozen meal delivery service. If you have questions or concerns about any of the foods we mentioned, please feel free to contact us at Jet Fuel Meals. Thank you for reading, we are always excited when one of our posts is able to provide useful information and the viewers commenting on a topic like this.