When you start the keto diet, finding items that suit your new low-carb, high-fat macros may transform a simple supermarket trip into an hour-long hunt. The top 6 keto-friendly grocery stores are listed below so you'll know where to go and what to purchase to burn fat, increase energy, and feel fantastic!
Aldi Food Market
Aldi is the store to visit if you're following the keto diet on a tight budget. They have an extensive range of keto basics at the lowest prices you'll find elsewhere to keep your food expenditure low and your ketone levels high.
Walmart
Another surprise location to locate a ton of keto-friendly foods is Walmart. When you want to keep keto inexpensive, it's a top place to shop. You may discover all the items you need to burn fat and keep your pocketbook happy thanks to a massive assortment of high-fat, low-carb meat, fruit, snacks, and even some specialty keto products!
Trader Joe's
A hotspot for easy and inexpensive keto-friendly groceries is Trader Joe's. They provide a large range of frozen foods that are prepared to be heated and eaten for a quick keto meal in addition to a selection of high-fat, low-carb, ready-to-eat meals.
Whole Foods Market
For keto-friendly food, Whole Foods Market makes sense. In addition to offering a huge selection of high-quality keto-friendly meals, they also provide a number of hard-to-find niche keto goods.
Target
Target is probably not the first retailer that comes to mind when you think about food shopping for a ketogenic diet. But be assured that Target carries a wide range of keto-friendly goods! So, once you've finished shopping for clothing and other trinkets, go to Target's food section to finish off your weekly grocery shopping!
Costco Wholesale
There are a ton of keto-friendly items at Costco just waiting to be found! Everything from meat to fresh vegetables to low-carb snacks and even keto cookbooks are available here in large enough amounts to keep your kitchen supplied with delectable ketogenic dishes for many weeks at a time.
How to know what to buy
There is no shortage of delectable high-fat, low-carb alternatives that go well with a ketogenic diet. You may create a shopping list to make it easier for you to find everything you need in the stores with a little advance planning and a few straightforward tips.
Verify labels: Check nutrition labels to check if foods and beverages are keto-friendly, paying close attention to the carbohydrate and sugar content sections.
We are here to assist: Ask a member of our staff for assistance in locating your favorite keto-friendly meals.
Product search by special diet: Use our website's keto-friendly filter to see what's available in your local store before you go shopping.
By planning your meals for the week and preparing ahead of time, you may save time and ensure that your dinners are simple.
The Starting Point
Although not exhaustive, these keto-friendly items should get you started on the road to delicious meal alternatives, whether sating a stealth snack attack or getting ready for the ultimate multicourse date night.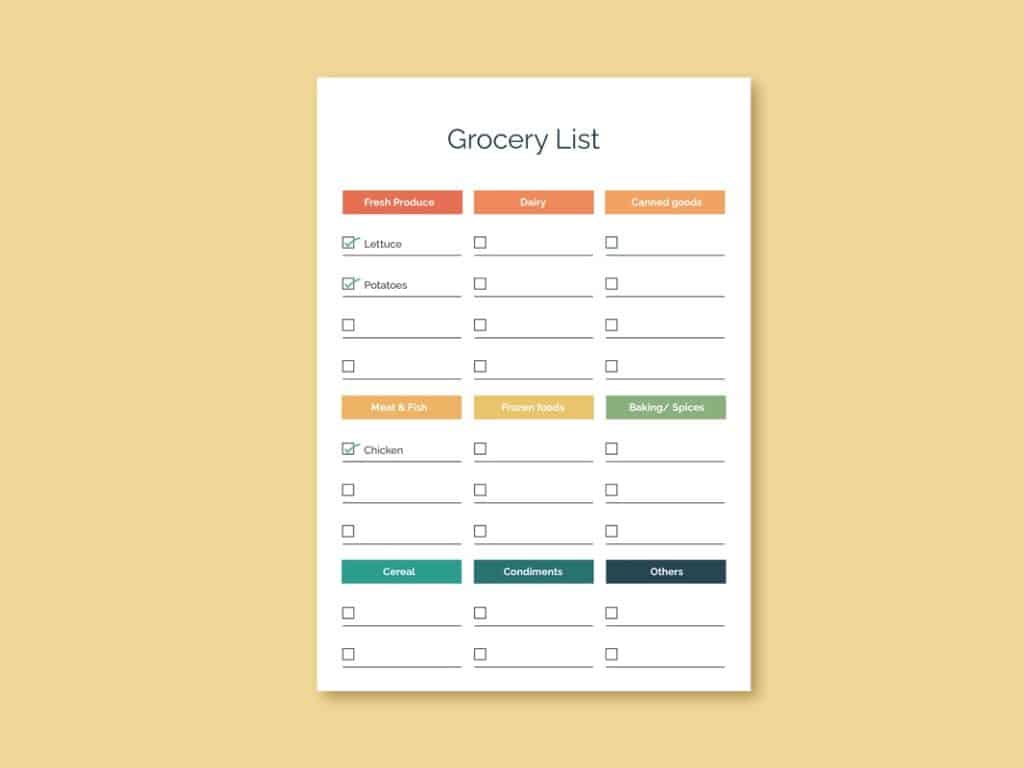 Produce
Every platter should have fresh produce. Here's how to tell if a vegetable is keto-friendly: Above-ground vegetables, such as leafy greens, tend to be lower in carbohydrates than rooted vegetables, like potatoes, carrots, and onions, which grow below-ground.
Our choices:
Brussels sprouts
Avocado
Spinach
Zucchini
Cauliflower
Asparagus
Cabbage
Peaches
Green beans
Broccoli
Cucumbers
Watermelon
Kale
Lettuce
Raspberries
Strawberries
Poultry, pork, and beef
Having meat on hand may make it simple to start putting together robust meals, from steak and chicken thighs to no-sugar-added sausage and bacon.
Our choices:
Poultry (dark meat)
Lamb
Beef
Bison
Pork
Seafood
High in fat and simple to prepare, flavorful fish like salmon, mackerel, and sardines are great for fast lunches and dinners.
Our choices:
Lobster
Crab
Swordfish
Sea Bass
Mussels
Haddock
Cod
Shrimp
Trout
Halibut
Tuna
Sardines
Mackerel
Salmon
Scallops
Snapper
Eggs and Dairy
Eggs are a mainstay in many keto-friendly foods like frittatas and casseroles and maybe a quick meal option on their own because they are heavy in protein and fat. Avoid sweetened yogurts, flavored milk, and traditional ice cream when it comes to dairy products.
Our choices:
Eggs
Unsweetened yogurt and kefir
Cheese
Milk and cream
Pantry necessities
Stock up on sauces, broths, and cooking fats like ghee, olive, sunflower, grapeseed, and canola oils. Check out nut-based flours and refined sugar substitutes like stevia, erythritol, and monk fruit extract for baking that is keto-friendly.
Our choices:
Canola oil
Basil pesto
Stevia extract
Nut butters
Flavor extracts
Bone broth
Avocado oil
Olive oil
Coconut milk
Cacao nibs
Baking soda
Ghee
Cocoa powder
Pickles
Erythritol
Nut flours
Dressings and marinades
The creation of a delectable home-cooked keto dinner is not always simple. Perhaps your shrewd meal-planning practices have been hampered by the pressures of daily living. Or perhaps you've made the same chicken breast and broccoli lunch five times this week and are absolutely over it and want for the simplicity. There is another option that is more time-friendly but still very delicious and healthy- ketogenic diet meal delivery.