The diet plans are geared towards helping you cut weight and also improving your overall health. Nowadays there are so many diet plans available online that are not effective enough. Losing weight is essential because weighing too much is not good for your health. Being overweight increases your risk of health conditions such as heart problems, High blood pressure, Type 2 Diabetes, and certain Cancers. Losing weight can relieve symptoms and prevent injuries. So let's see what are the best healthy meal plans for weight loss to try.
Healthy meal plans for weight loss should be a part of everyone's life. Diet is best described as a hard and fast plan of eating and drinking where the sort and amount of food are mapped out to realize weight loss or follow a particular lifestyle. There are so many effective online platforms that can be helpful to have a suitable diet plan for you like jetfuelmeals.com that can provide weight loss plans for every age group and they also have already prepared meals as well as fresh meals delivered at the doorsteps.
Meal planning is a simple step to access your goals.
It can improve your health.
It can prevent you from overeating.
It can ensure whether you are eating a variety of food or not.
"With anything in life, if you fail to plan, you plan to fail"
That applies to meal planning as well.
Here are some Meal plans that can help you in losing weight and maintain your health by reducing the chances of diseases that are more likely to happen in the fatty person rather than a smart one. One should follow the meal plans to get rid of the fatty body.
Best Healthy Weight Loss Meal Plans
1. Vegetarian meal plan: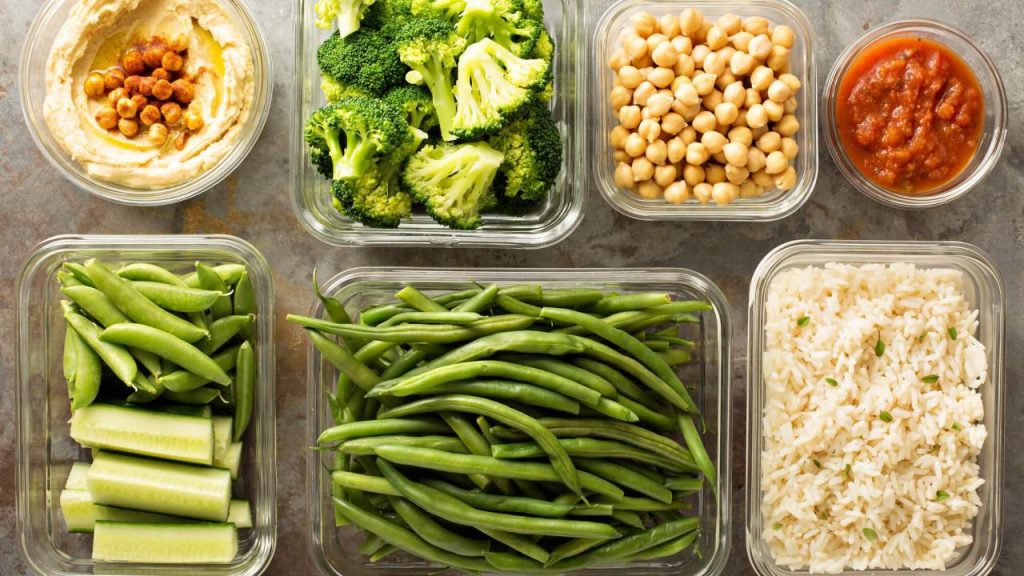 Vegetarians usually have lower body weight, suffer less from diseases, and typically have a long life expectancy. The vegetarian meal plan includes normally all the green leafy vegetables like Cauliflower, Cabbage, spinach, kale, etc. These leafy green vegetables are rich in protein and Vitamins that are the main components of our body and they are useful in the eradication of chronic diseases from our body by giving vital requirements to the body. It includes Iron and Calcium and is rich in antioxidant that improves the heart health and lower blood pressure. It also reduces triglycerides and blood sugar. One can get vegetarian fresh meals delivered at the doorsteps in no time by placing an online order at jetfuelmeals.com.
2. Paleo meal plan:
It emphasizes whole foods, lean vegetables, nuts, seeds, fruits while discouraging processed food, sugar, grain, and seeds. Some flexible versions of the paleo diet also include dairies like milk, cheese, and butter as well as tubers like potatoes and sweet potatoes. It reduces the weight and waist size. The diet seems effective at reducing factors for heart disease such as blood pressure, triglycerides, and blood sugar. To decrease weight these are the most effective diet plans one should go for it. A Paleo meal plan can be one of the best weight loss meal plans to try.
3. Ketogenic Meal plan:
It includes Avocados, Coconut, Oily fish, and Seeds. It helps in the treatment of epilepsy. It reduces the carbohydrates intakes. It burns fat as fuel. The ketogenic meal plan includes essential Vitamins such as Vitamin D and B2 (riboflavin). Fish is filled with Omega-3 fatty acid and is rich in calcium and phosphorous. It also includes minerals such as iron, zinc, iodine. It helps in lowering triglycerides, blood pressure, and inflammation and reduces the risk of heart diseases and strokes.
 4. Mediterranean Meal plan: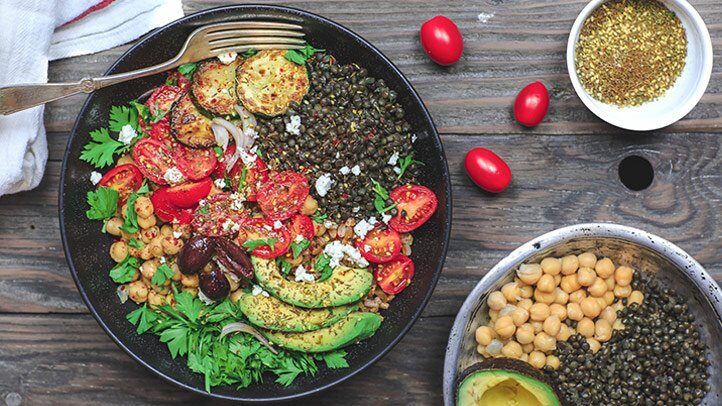 It is high in Vegetables, Fruits, Whole grains, Beans, Nuts, and seeds. Cheese and yogurt are the main dairy food. It has been linked with good health including a healthier heart. It prevents heart diseases and strokes. Halving the risks of Parkinson's disease. It decreases the chances of heart attack by 30%. It contains all the essential nutrients, minerals, and Vitamins like Calcium and iron. Leafy vegetables contain Vitamin K that helps in a healthy body especially important for healthy bones.
5. The HCG meal plan:
The HCG is an extreme diet meant to cause very fast weight loss of up to 1-2 pounds per day. It boosts metabolism and fat loss without inducing hunger. It is a rapid weight loss diet. The main importance of this diet is that it reduces the chances of heart attack, reduces cholesterol and triglycerides.
6. Raw food Meal plan:
The raw food meal plan is also called a Raw Vegan meal plan. It includes consuming foods and drinks that are not processed, are completely plant-based, and ideally organic. It helps in decreasing weight as they are rich in Vitamins and helps in the eradication of heart diseases. Raw food diets are made of healthy food and are likely to reduce weight. It improves vitality, increases energy improvement to chronic disease, improves overall health, and reduces the impact on the environment.
7. Athletic Meal plan:
It includes all the Fresh Vegetables and fruits. It includes No added sugar. It helps in reducing cholesterol levels. An athletic meal plan helps a lot in reducing weight and helps in maintaining health. The athletic meal plan is essential for a healthy body.
8. Pescatarian Meal plan:
Pescatarian meal plan associates with the vegetarian meal plan. It is full of nutrients and fiber-rich plant-based foods. It also includes a healthy dose of seafood which is highly rich in Omega-3 fatty acids. Vegetables are a source of vitamins and antioxidants. Plant-based diets help a person maintain a healthy weight and when necessary they also help in weight loss.
9. Low Carb meal plan:
Low-carb diet plans have been popular for decades. A low-carb diet emphasizes unlimited protein amounts of protein and fat while limiting your carb intake. They seem to be very helpful in reducing dangerous belly fat which can become lodged around the organs. It tends to reduce your appetite and make you feel less hungry. This is the important thing that can help in reducing weight
10. Atkins meal plan:
Atkins diet is the most well-known low carb weight loss diet. The main reason for losing weight in low carbs diet is that they reduce your appetite which helps in reducing the weight. They are particularly helpful in reducing the belly fat that is lodged in the abdominal cavity. It is healthy and safe for most people.
All these meal plans are available online at jetfuelmeals.com. These meal plans can be effective weight loss meal plans. These healthy meal plans for weight loss are the best that are available online.