Did you know that the slow cooker is one of the best ways to cook healthy meals? Slow cookers make it easy to prepare wholesome, unprocessed foods—especially if you're busy and don't have a lot of time to spend in the kitchen. Thankfully, there are plenty of healthy slow cooker recipes out there for anyone interested in using this appliance for weight loss. By using a crockpot, you can make almost any type of food more nutritious and easier to digest – which means your body will be better equipped to break it down and use its nutrients. So if you want to get into the habit of using your crockpot for weight loss, here are our 10 favorite healthy slow cooker recipes for weight loss.
1. Chicken Tikka Masala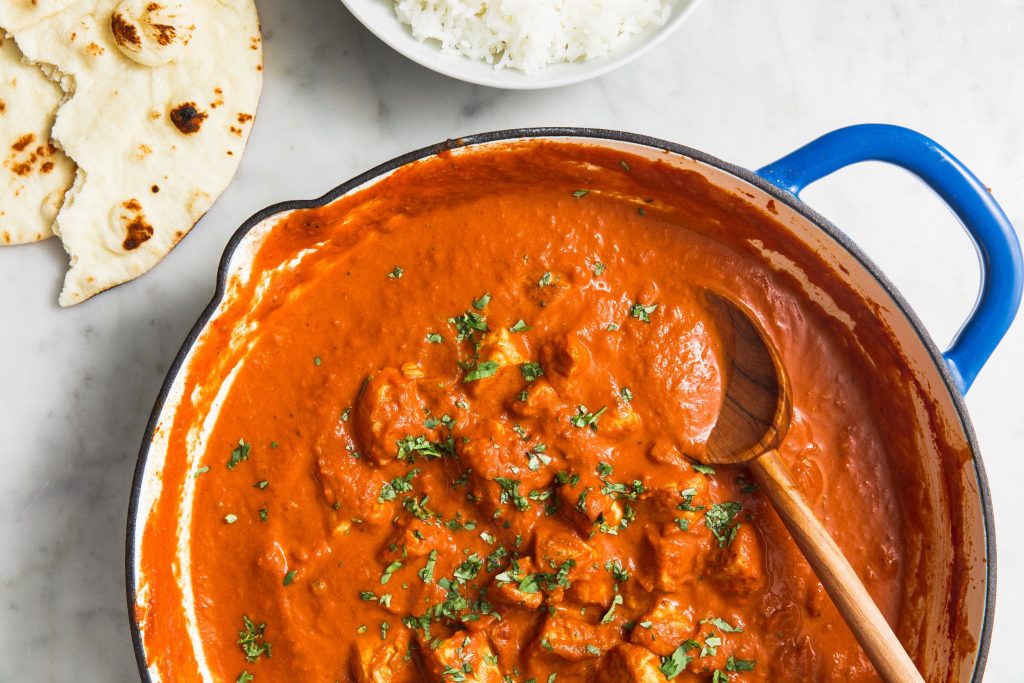 Tikka masala is a rich and delicious Indian curry. Traditionally, it's made by sautéing a bunch of spices and then adding them to a tomato-based stew, but we're going to make things a lot easier by using a slow cooker. If you're trying to eat more plant-based meals, this is a great recipe to try. It's made with plenty of healthy and nutritious ingredients like carrots, peas, and red bell peppers. And you can use any type of meat substitute in this recipe, like tofu or seitan. Just make sure to prep your ingredients ahead of time so you can throw them into the slow cooker as soon as you get home. This way, it'll be ready to eat when you are. And you can serve it with warm naan bread or rice for a complete and satisfying meal.
2. Slow Cooker Black Beans and Brown Rice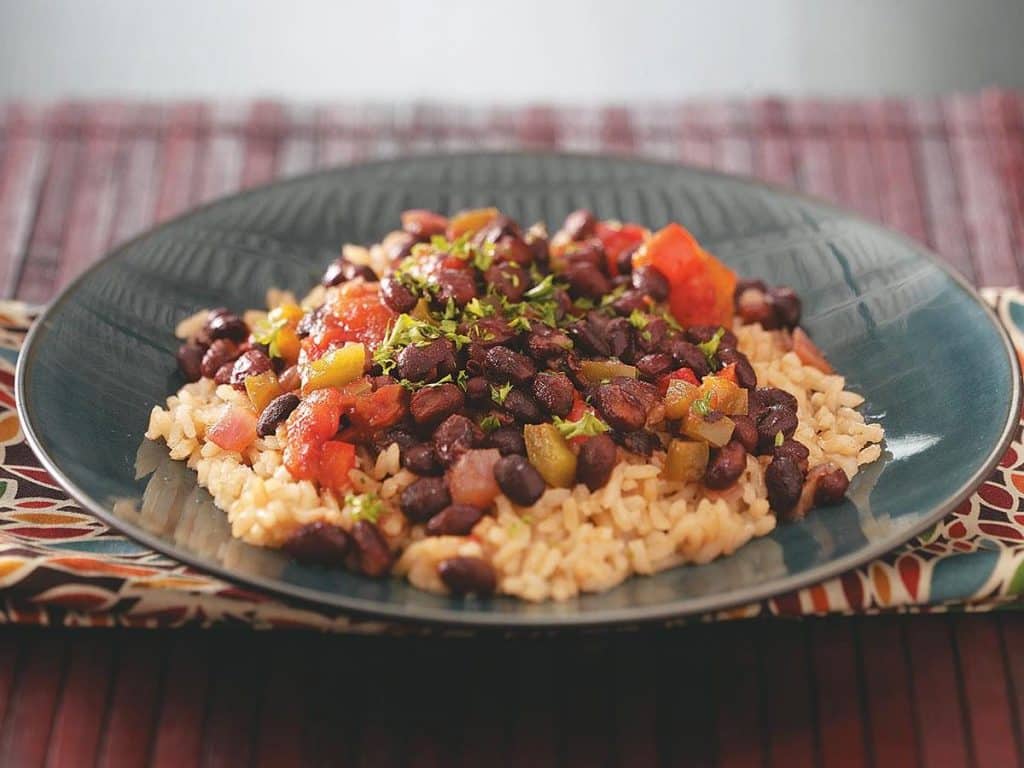 Black beans and brown rice make an excellent pair for a healthy and filling slow cooker meal. To prepare them, you'll just need to throw the ingredients into your crockpot and let the appliance do all the work for you. Black beans are full of fiber and protein, making them an ideal food for weight loss. They're also a good source of iron, magnesium, and manganese. Meanwhile, brown rice is a great source of fiber and protein as well, making it a great pairing with black beans. This recipe is also full of flavor thanks to the addition of garlic, cumin, and parsley—all of which are great for your health. You can serve this dish with a salad or alongside some fresh veggies for a healthy and filling meal. It's a good idea to make a large batch and eat it throughout the week for lunch or dinner.
3. Slow Cooker Chickpea Stew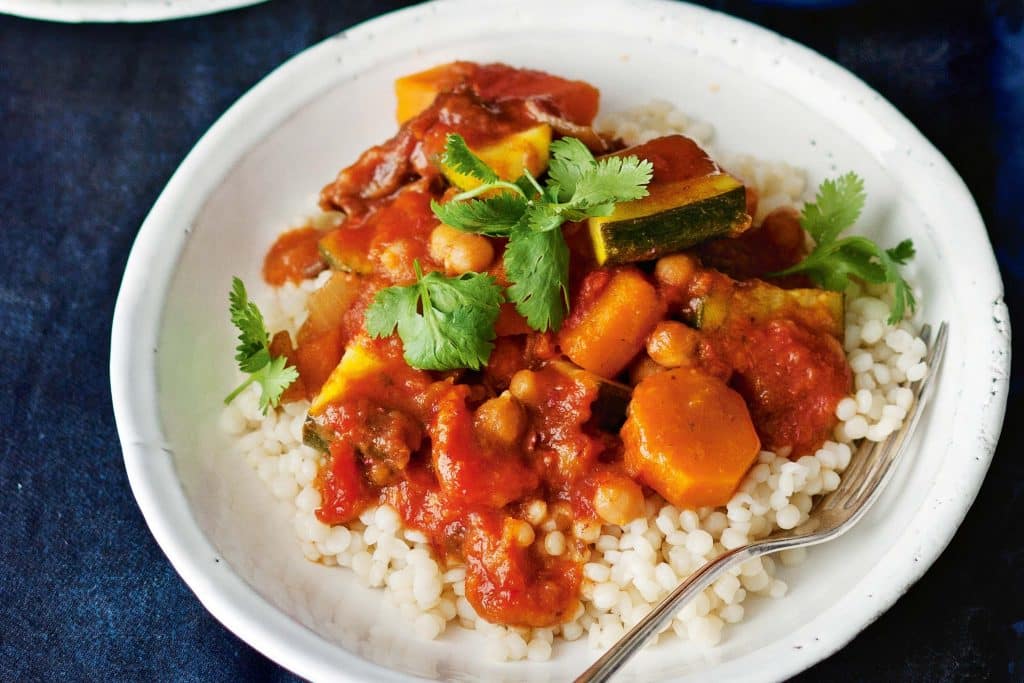 Chickpeas are one of the best foods out there for weight loss. They're low in calories and high in fiber, making them a great addition to any diet. This slow cooker chickpea stew is a great recipe to try if you're looking for a simple and easy way to add this superfood to your diet. It's a stew that's flavored with Italian herbs and spices, and it's packed with protein thanks to the chickpeas. This stew is a complete meal that can be served alone or as a side dish with some crusty bread. If you want to make it even more filling, you can serve it with rice or a baked potato.
4. Slow Cooker Lentil Soup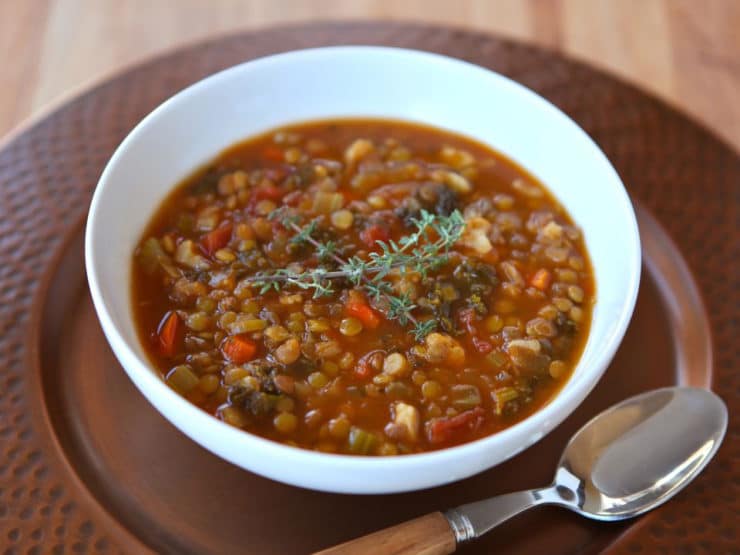 Lentils are another fantastic food for weight loss. They're high in fiber, protein, vitamins, and minerals like iron and folate. Plus, lentil soup is a great recipe to make in a slow cooker because it only requires a few ingredients and very little prep time. This slow cooker lentil soup is made with just a few simple ingredients – like garlic, onions, carrots, celery, and of course, lentils. It's also seasoned with lots of herbs like parsley, thyme, and bay leaves, which give it lots of flavors. This soup is great served with a fresh green salad or a slice of whole-wheat bread. It's also a meal that can be eaten in a bowl or packed up in a thermos for easy and healthy on-the-go eating.
5. Slow Cooker Sweet Potato Soup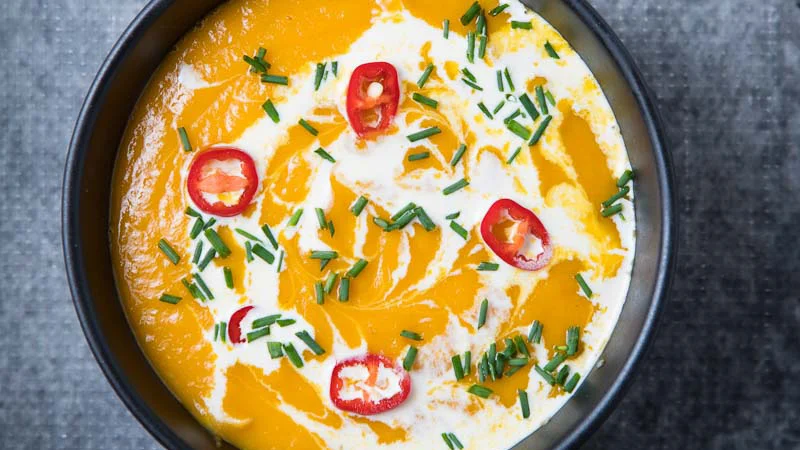 Sweet potatoes are packed with vitamins and minerals, and they're a great food for weight loss. This crockpot sweet potato soup is a recipe that is simple, healthy, and easy to make. This recipe calls for just a few ingredients, including cooked sweet potatoes, vegetable broth, cumin, and ginger. It's also seasoned with cinnamon, cloves, and nutmeg. While you can prepare this recipe on the stovetop, using a slow cooker is even easier since you simply throw everything into the pot and wait for it to do the rest of the work. If you're feeling extra hungry, you can serve this soup with some whole-wheat bread or cornbread. It's a great meal to have during fall or winter when sweet potatoes are in season.
6. Crockpot Baked Tempeh with Soy Ginger Sauce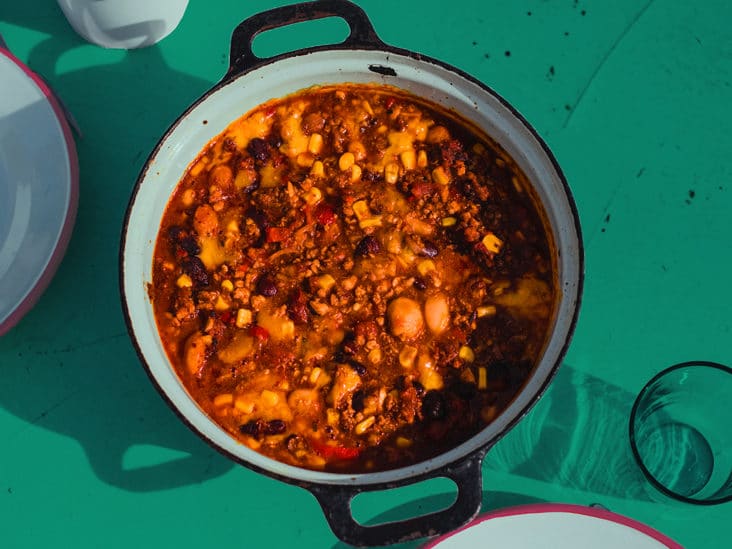 Tempeh is a delicious soy product that's great for weight loss. And since it's high in protein, it's a great food for weight loss. Tempeh is similar to tofu, but it's firmer and has a stronger taste. It's a good idea to use it in recipes where you want the tofu taste to come through. This crockpot-baked tempeh with soy ginger sauce recipe is a great way to use tempeh. It's a tasty recipe that's easy to make and can be eaten as an appetizer or side dish. It's also great for meal prep since you can make several servings at once and store them in containers. You can serve it with rice or on top of steamed vegetables like broccoli or asparagus. If you want to make this recipe soy-free, you can substitute the soy sauce with a soy-free sauce like the one from this recipe.
7. Slow Cooker Kale and Chickpea Tagine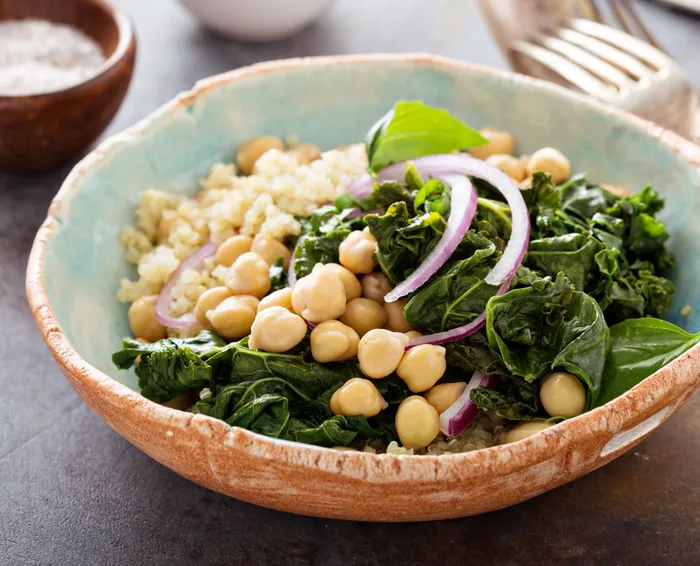 Tagine is a classic North African dish that's usually made with meat and tomatoes. But since this recipe is made in a slow cooker, it's a lot less work and easier to prepare. You can make this recipe vegan by replacing the chicken broth with vegetable broth. It also has plenty of fiber and protein thanks to chickpeas, kale, and quinoa. This is a great recipe to make on the weekend and eat throughout the week. It's also a one-dish meal that's full of flavor and rich in spices like turmeric, cumin, coriander, and cinnamon. Plus, it's a great way to make sure you get your daily serving of greens.
8. Crock-Slow Coated Chicken with Coarse Cornmeal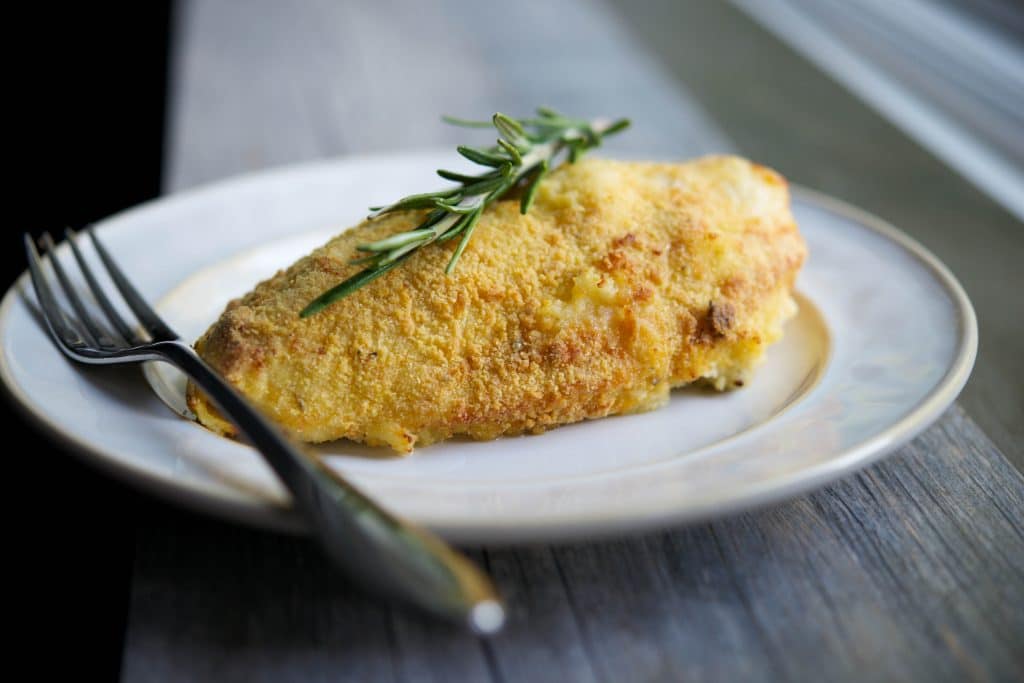 Chicken is a popular protein source that can be eaten in a variety of ways—from salads and sandwiches to soups and tacos. And when it's prepared in the slow cooker, it's super simple to make. This crock-slow coated chicken with coarse cornmeal recipe is a great way to use chicken in a healthy and delicious way. It's a simple one-pot dish that can be served alone or alongside some veggies. You can add this recipe to your weekly meal rotation since it's so easy to make and requires few ingredients. It's also a recipe that can easily be adapted depending on your dietary needs and preferences. You can serve this dish with a side of rice, mashed potatoes, or pasta.
9. Healthy Rainbow Coated Chicken Bites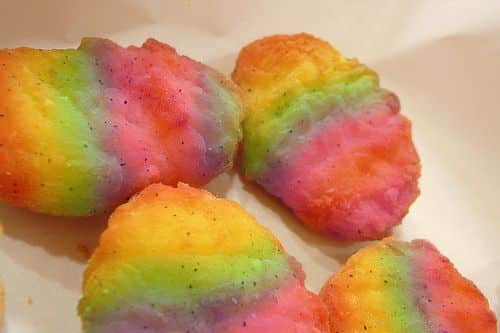 Chicken nuggets are a popular snack food that can be bought at almost any store. But they're often packed with unhealthy ingredients and high in calories and fat. This healthy rainbow-coated chicken bites recipe is a great alternative. It's made with chicken tenders and coated in panko and various spices. The recipe also includes instructions for making a delicious dipping sauce to go with the chicken nuggets. This is a recipe that kids will definitely love.
10. BBQ-Rubbed Pork Shoulder With Creamy Slaw
There are many reasons why this recipe is perfect for a busy weeknight—the active cooking time has been decreased significantly by taking advantage of a crockpot, and you can use the meat in many other ways so it's versatile and thus not just time-consuming but also cheap, and most importantly the flavor of this slow cooker pork dish represents some of the best we've ever tasted. You could wrap it in low-carb tortillas or simply enjoy it as a high-protein and low-carb bowl which are all considered keto-friendly foods.It is the one of the Healthy Slow Cooker Recipes that you really love.
Conclusion:
We hope you enjoyed our article about the 10 best healthy slow cooker recipes for weight loss. We know that you can make the most of your weight loss goals and enjoy delicious food with slow cooker recipes. So what are you waiting for? Try one of these amazing slow cooker recipes today by visiting jet fuel meals.