It's no secret that children won't always eat what you want them to. Making sure their small bodies are properly nourished is a challenge. Aside from that, just because something is offered does not guarantee that it is eaten. For their minds and bones, children require a variety of nutrient-rich foods. So you don't have to worry about what to feed your child, we've created a list of the 10 greatest meal plans for kids, as well as professional recommendations for mealtimes.
Nowadays it is quite difficult to find the right sort of combination in the meal plan for the kids. They don't eat everything healthy according to us. They always have their own choices and preferences. But now parents can order healthy meal plans for their kids from online portals like Jetfuelmeals.com. One should try Jetfuelmeals.com for once because their taste is actually worth a try.
10 super-healthy, flexible, and quick-to-make dishes that your kids (and yourself) will love.
Yogurt and herbs
Black Beans soup
Eggs
Avocado salad
Fruity Sweet Potato
Choco Milk
Seeds & Nuts
Whole Grains
Berries
Mixed Vegetables
Best Meal Plans For Kids
1. Yogurt and herbs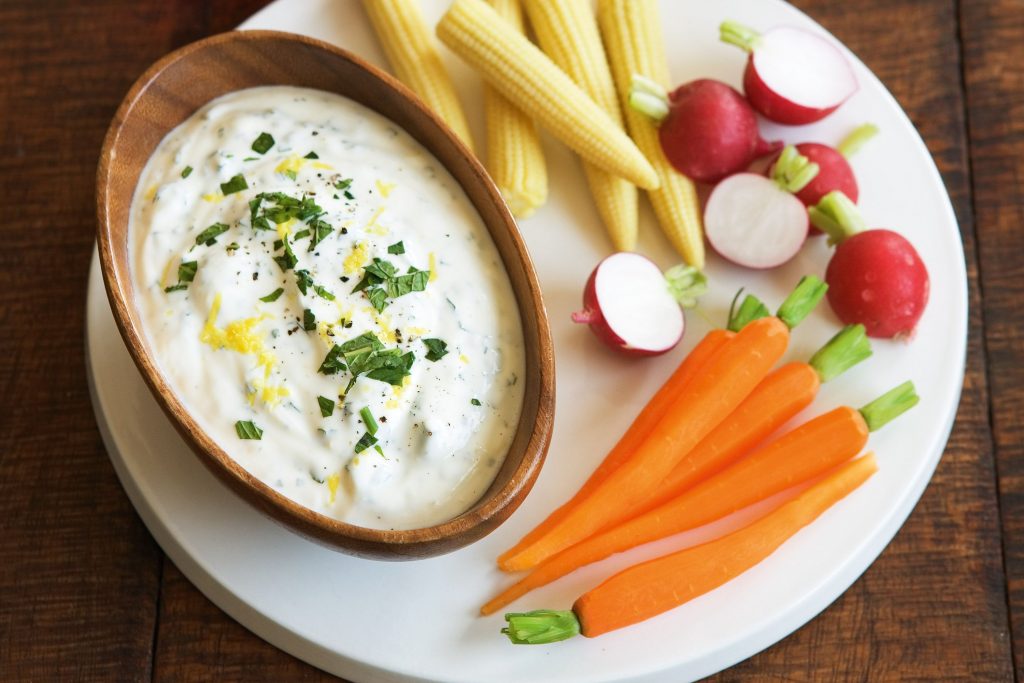 While yogurt is a great breakfast, herbs can add real flavor to it, snack or dessert option for kids and adults alike — just be aware of the addition of sweet. In terms of protein and vitamin D, which many children need, this is a full, healthful snack. It also contains probiotics, beneficial microorganisms that help maintain a healthy gastrointestinal tract. Is there a simple method to choose a healthy yogurt? Greek yogurt contains no added sugars and twice as much protein as ordinary yogurt, so it's a great choice!
There are several new varieties on the market, but plain yogurt is the safest bet. Adding sprinkles to yogurt are simple ways to enhance the taste. When it comes time to serve yogurt to the kids, make frozen yogurt pops or frozen yogurt bark.
2. Black Beans soup
Soybeans are a modest super food. In addition to being a good source of protein and fiber, they are also inexpensive and easy to cook. Try to find low-sodium cans of legumes add them to any meal after opening the can. Ground beef may be substituted by beans when making tacos or spaghetti, and the beans contribute fiber, which is an important vitamin. Black beans soup can be really tasty and healthy for the kids without any doubt.
The black bean soup available at Jetfuelmeals.com is unmatchable as compared to many other brands. Even though it is a traditional meal kid still insist to buy it from Jetfuelmeals. Due to their excellent taste and fast delivery service. There is bean-based pasta as well, such as Banza, POW, and Tolerant Foods. Most items sold directly to children, such as fruit snacks and cheese crackers, do not include enough fiber for children aged 4 to 8, according to the American Dietetic Association.
3. Eggs
An egg contains 6 grams of protein, as well as vitamin D, B12, and iron in a single big egg. In addition, certain eggs are enriched with omega-3 fatty acids, which are essential for the development of young children's brains. As for Tran's fats, they have a greater influence on increasing bad cholesterol than cholesterol-rich foods. Miss oily meals, for breakfast and serve your kids scrambled eggs instead. Instead of scrambled eggs, try egg salad or egg casseroles if your children aren't lovers of them.
For infants, eggs are also a wonderful first dietary source. Researchers have shown that introducing allergenic foods between the ages of 6 and 12 months may help avoid food allergies.
4. Avocado salad
Adding avocados to your child's diet is a simple way to introduce healthy fats. As a result of their high monounsaturated fat content, they help to reduce inflammation and maintain healthy cholesterol levels. Fatty foods take a long time to digest, thus they keep youngsters satisfied for extended periods where does avocado shine, though? Their adaptability.
Babies can enjoy avocados as their first food as well. The special avocado salad available at Jetfuelmeals.com is associated with kids as it is one of their favorite and most of the parents order this salad for their kids as it is both delicious and healthy.
5. Fruity Sweet Potato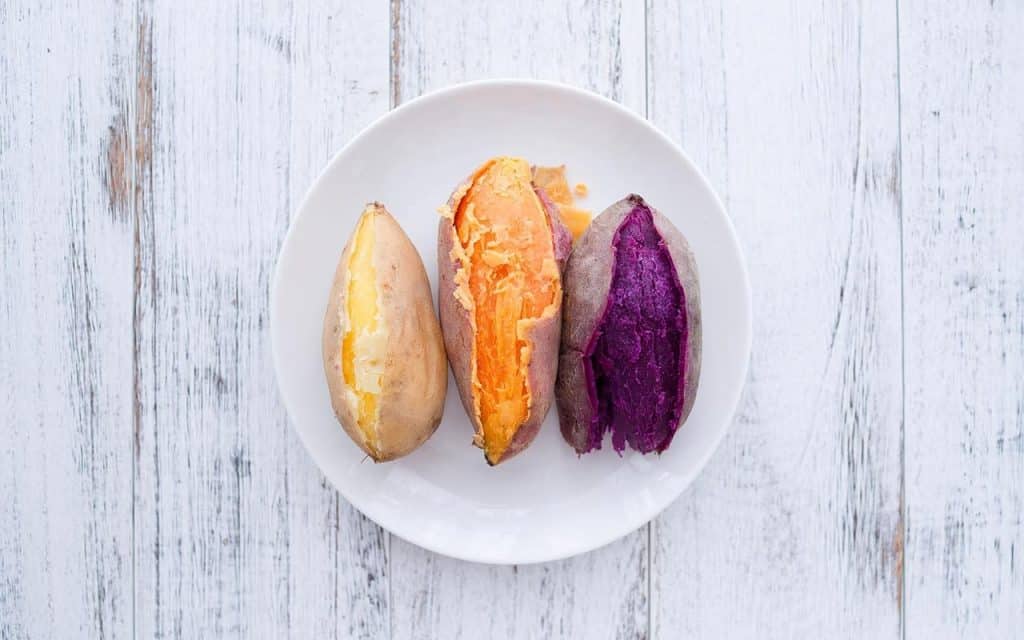 The combination of fruits like banana and apple with sweet potato can feel a little different but your kids will surely love it. You're pressed for time, but you still want to eat well. Using a knife, cut it in half lengthwise. Once cooled, spoon it onto your child's dish and serve. Sweet potatoes are appealing to all ages (since they're sweet!).
This fruity sweet potato is not available everywhere. It is one of few rarely found delicacies of Jetfuelmeals.com. Fiber and potassium are abundant in them, as well as vitamin A (more than 300 percent of the daily requirement for an adult). When you reduce salt intake and increase potassium intake, your blood pressure and heart health will be improved.
6. Choco Milk
Cow's milk should not be given to infants under the age of 1. As long as they are under two years old, provide them whole milk, but limit their intake to 32 ounces per day otherwise, they may be too full to consume their meals. Kids like Chocolate products. Especially the combination of choc chips with milk can amaze them. Aim for three servings of dairy per day for children over the age of two.
You may find several substitutes for cow's milk on the market nowadays if your child doesn't like it. For your children, however, make sure to read the nutrition labels and select unsweetened or simple kinds. To match the sweetness of dairy milk, plain may be sweetened with sugar. Replacement milk has slightly varied nutritional profiles, with soymilk having the highest protein content of any milk alternative. If the milk is fortified with calcium and vitamin D, you'll get the same benefits.
7. Seeds & Nuts
Snacks with little fiber and a lot of crunches can be replaced with nuts and seeds for a healthy dose of fiber, protein, and good fats. Walnuts can be used to create a variety. If some kids are allergic to nuts, the seed is a safe alternative and an excellent source of nutrients. Nutty foods provide a good source of magnesium, a mineral that's essential for bone growth and energy generation in the body.
8. Whole Grains
Whole grains include fiber, a nutrient that is severely deficient in most children's diets. Fiber keeps them satiated and healthy. Every day, children require around 25 grams of sugar, although many snacks are just 1-3 grams per serving. Do not be misled by the front of pack promotion, and look for components that are 100 percent Whole Wheat or Whole Grains.
Breakfast cereals, whole-wheat pasta, or a mixture of the two if they can't handle, and whole-grain and bread are all good choices. The flour may also be used in the preparation of other baked goods such as pancakes and cookies as well as pizza dough.
9. Berries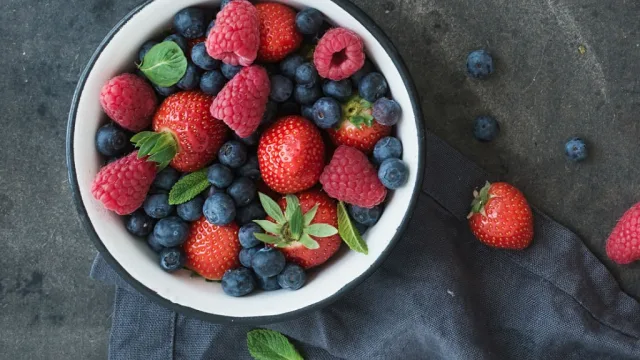 In addition to fiber, berries are abundant in vitamin C and other antioxidants like anthocyanin. Blueberries, blackberries, and strawberries are also low in sugar compared to other fruits, such as bananas. Young children will love eating fresh berries as a snack, and they may also be used as a topping for yogurt. Buy unsweetened frozen berries when berries are not in season and add them.
10. Mixed Vegetables
People of all ages aren't eating enough vegetables. Good job if you can persuade your child to eat any kind of vegetable! However, the more colorful and diverse the veggies are, the better off you'll be. Even after a few attempts, don't give up. It requires a lot of repetition.
Changing the way you serve your veggies can also help. Some youngsters won't eat raw tomatoes, but they'll accept chopped tomatoes in a spaghetti sauce that's been cooked.